The Watchtower (Paperback)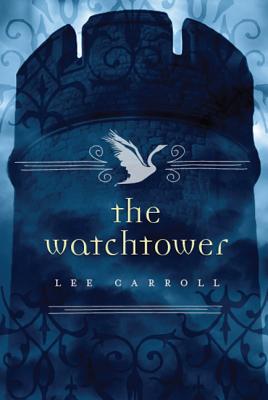 $25.99
Available in our Warehouse: Usually Ships in 1-5 Days
Description
---
What secrets are hidden in her past . . . ?
Jewelry designer Garet James is still coming to terms with the astounding revelation in BLACK SWAN RISING that she is the last in a long line of women sworn to protect the world from evil. Now she has received a sign from Will Hughes, the 400-year-old vampire who once helped her defeat the evil threatening to destroy New York City. Hughes, tortured by his own violent history which is vividly reenacted here, has asked her to join him on a quest to rid himself of his curse of vampirism. While looking for Will in Paris, Garet encounters a number of mysterious figures-an ancient botanist metamorphosed into the oldest tree in Paris, a gnome who lives under the Labyrinth at the Jardin des Plantes, a librarian at the Institut Oceanographique, and a dryad in the Luxembourg Gardens.
Each encounter leads Garet closer to finding Will Hughes, but she realizes that she's not the only one who's trying to find the way to the magical world called the Summer Country. As Garet struggles to understand her family legacy, each answer she finds only leads to more questions--and to more danger....
About the Author
---
Lee Carroll is a pseudonym for the collaboration between Hammett Award-winning mystery novelist Carol Goodman and her poet and hedge fund manager husband, Lee Slonimsky. Goodman and Slonimsky live in New York's Hudson Valley.
Praise For…
---
"A gothic and elegant page-turner."
--The Boston Globe on The Lake of Dead Languages by Carol Goodman

" [A] complex and lyrical literary thriller"
-- Publishers Weekly on The Night Villa by Carol Goodman
"Goodman mixes literary prose with a page-turning plot, making her work appealing to a broad range of readers.
--Library Journal on The Night Villa by Carol Goodman

"Goodman has made a name for herself writing elegant literary thrillers. Graceful, fluid prose; an intricately plotted dual mystery set in the past and present; a strong heroine; and handsome and mysterious men all combine to make for a thoroughly scintillating read."
--Booklist on The Night Villa by Carol Goodman