The Hudson Valley YA Society
Founded in 2010 by Jennifer Laughran & Suzanna Hermans, The Hudson Valley YA Society is a monthly author event series at Oblong Books & Music in Rhinebeck, NY. The HVYAS brings the best and brightest YA authors to the Hudson Valley in a memorable and fun, party-like, "literary salon" atmosphere, with refreshments, conversation, and giveaways for attendees.
Upcoming Events
Danielle Paige & Sarah Porter
Sunday, September 25 - 4pm
Oblong Rhinebeck
RSVP Requested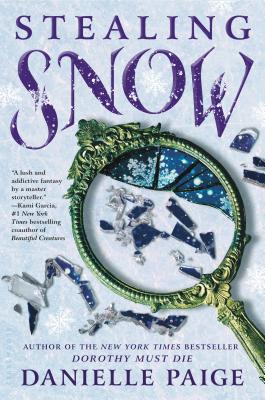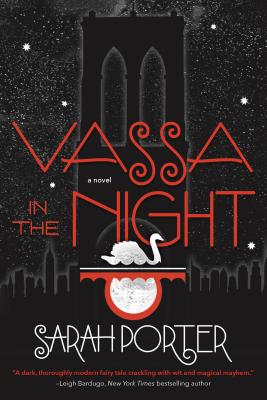 ---
HVYAS Book of the Month
By Paula Stokes
Winter Kim and her sister, Rose, have always been inseparable. Together the two of them survived growing up in a Korean orphanage and being trafficked into the United States. But they've escaped the past and started over in a new place where no one knows who they used to be.
When Rose disappears and a ViSE recording of her murder is delivered to her boyfriend Gideon, Winter is devastated. She won't rest until she finds her sister's killer. But when the clues she uncovers conflict with the digital recordings her sister made, Winter isn't sure what to believe. To find out what happened to Rose, she'll have to untangle what's real from what only seems real, risking her own life in the process.
Previous Guests
Dahlia Adler
●
Becky Albertalli
● Tara Altebrando ● Laurie Halse Anderson ● Jesse Andrews ● E. Archer ● Marianna Baer ● Anna Banks ● Leigh Bardugo ● Nora Raleigh Baskin ● Holly Black ● Yelena Black ● Robin Benway ● Judy Blundell ● Gwenda Bond ● Jennifer Bosworth ● Ann Brashares ● Libba Bray ● Meagan Brothers ● Michael Buckley ● Sarah Rees Brennan ● Jen Calonita ● Kristin Cashore ● Cecil Castellucci ● Jennifer Castle ● Sheela Chari ● Lucy Christopher ● Cassandra Clare ● Laurie Boyle Crompton

●

Rachel Cohn ● Susane Colasanti ● Andrea Cremer ● Katie Cotugno ● Maria Dahvana Headley ● Gina Damico ● James Dashner ● Heather Demetrios ● Sarah Dessen ● Jaclyn Dolamore ● Jennifer Donnelly ● Sara Beth Durst ● Kate Ellison ● Sara Farizan ● Jean Feiwel ● Carrie Firestone ● Gayle Forman ● Mariah Fredericks ● Aimee Friedman ● Margaux Froley ● Kami Garcia ● Isabelle Gillies

●

Anna Godbersen ● Maya Gold ● Carol Goodman ● Shawn Goodman ● Adele Griffin ● Heidi Heilig ● Deborah Heiligman ● Anne Heltzel ● Christine Hepperman

●

Jeff Hirsch ● Katherine Howe ● Anna Jarzab ● Maureen Johnson ● Melissa Kantor ● Stasia Ward Kehoe ● Kody Keplinger ● Kate Klimo ● Dan Krokos ● Steohanie Khuehn ● Elizabeth LaBan ● Una LaMarche ● Justine Larbalestier ● Jillian Larkin ● Theo Lawrence ● Emmy Laybourne ● David Levithan ● Kelly Link ● Kim Liggett ● Sarah Darer Littman ● E. Lockhart ● Jannifer Lynne ●Bennett Madison ● Jessica Martinez ● Meghan McCafferty ● Lurlene McDaniel ● Cammie McGovern ● Goldy Moldavsky ● Amy McNamara ● Marissa Meyer ● Gretchen McNeil ● Megan Miranda ● Sarah Mlynowski ● Carley Moore ● Lauren Morrill ● Elizabeth Norris ● Phoebe North ● Michael Northrop ● Caragh O'Brien ● Lauren Oliver ● Micol Ostow ● Robin Palmer ● Rosanne Parry ● Joanna Philbin ● Rebecca Podos ● Kim Purcell ●
Lindsay Ribar
●
Peter Richmond

●

Kat Rosenfield ● Jess Rothenberg ● Rainbow Rowell ● Marie Rutkoski
●
Kimberly Sabatini ● Gavriel Savit ● Kate Scelsa ● Robyn Schenider ● Eliot Schrefer ● Gary D. Schmidt ● Tiffany Schmidt ● Hollis Seamon ● Ilyassah Shabazz ● Alyssa Sheinmel ● Sara Shepard ●
Adam Silvera
● Alexandra Sirowy ● Andrew Smith ● Jennifer E. Smith ● Laura Stampler ● Natalie Standiford ● Maggie Stiefvater ● R.L. Stine

●

Nova Ren Suma ● Lance Rubin ● Liz Szabla ●
Robin Talley
● Sarvenaz Tash ● Siobhan Vivian ● Len Vlahos ● Tommy Wallach ● Robin Wasserman ● Scott Westerfeld ● Alecia Whittaker ● Meg Wolitzer ● Michelle Zink