You are here
The Hudson Valley YA Society
Founded in 2010 by Jennifer Laughran & Suzanna Hermans, The Hudson Valley YA Society is a monthly
author event series at Oblong Books & Music in Rhinebeck, NY.
The HVYAS brings the best and brightest YA authors to the Hudson Valley in a memorable and fun, party-like,
"literary salon" atmosphere, with refreshments, conversation, and giveaways for attendees.

---
upcoming events...
---
Next up...
Stay tuned for a May surprise!
---
@oblongirl's pick of the month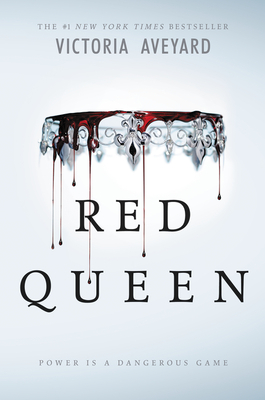 RED QUEEN
by Victoria Aveyard
Graceling meets The Selection in debut novelist Victoria Aveyard's sweeping tale of seventeen-year-old Mare, a common girl whose once-latent magical power draws her into the dangerous intrigue of the king's palace. Will her power save her or condemn her?
Mare Barrow's world is divided by blood--those with common, Red blood serve the Silver- blooded elite, who are gifted with superhuman abilities. Mare is a Red, scraping by as a thief in a poor, rural village, until a twist of fate throws her in front of the Silver court. Before the king, princes, and all the nobles, she discovers she has an ability of her own.
---
previous guests
Laurie Halse Anderson ● E. Archer ● Marianna Baer ● Anna Banks ● Leigh Bardugo ● Nora Raleigh Baskin ● Holly Black ● Yelena Black ● Robin Benway ● Judy Blundell ● Gwenda Bond ● Jennifer Bosworth ● Ann Brashares ● Libba Bray ● Sarah Rees Brennan ● Jen Calonita ● Kristin Cashore ● Cecil Castellucci ● Jennifer Castle ● Sheela Chari ● Lucy Christopher ● Cassandra Clare ● Laurie
Boyle Crompton
●

Rachel Cohn ● Susane Colasanti ● Andrea Cremer ● Katie Cotugno ● Gina Damico ● James Dashner ● Jaclyn Dolamore ● Jennifer Donnelly ● Sara Beth Durst● Kate Ellison ● Sara Farizan ● Jean Feiwel ● Gayle Forman ● Mariah Fredericks ● Margaux Froley ● Kami Garcia ● Isabelle Gillies
●

Anna Godbersen ● Maya Gold ● Carol Goodman ● Shawn Goodman ● Adele Griffin ● Deborah Heiligman ●
Christine Hepperman

●

Jeff Hirsch ● Katherine Howe ● Anna Jarzab ● Maureen Johnson ● Melissa Kantor ● Stasia Ward Kehoe ● Kate Klimo ● Dan Krokos ● Steohanie Khuehn ● Elizabeth LaBan ● Una LaMarche ● Jillian Larkin ● Theo Lawrence ● Emmy Laybourne ● David Levithan ● Kelly Link ● Sarah Darer Littman ● E. Lockhart ● Jannifer Lynne ●Bennett Madison ● Jessica Martinez ● Megham McCafferty ● Lurlene McDaniel ● Cammie McGovern ● Amy McNamara ● Marissa Meyer ● Gretchen McNeil ● Megan Miranda ● Sarah Mlynowski ● Carley Moore ● Lauren Morrill ● Elizabeth Norris ● Phoebe North ● Michael Northrop ● Caragh O'Brien ● Lauren Oliver ● Micol Ostow ● Robin Palmer ● Rosanne Parry ● Joanna Philbin ● Kim Purcell ● Peter Richmond

●

Kat Rosenfield ● Jess Rothenberg ● Rainbow Rowell ● Kimberly Sabatini ● Robyn Schenider ● Eliot Schrefer ● Tiffany Schmidt ● Hollis Seamon ● Alyssa Sheinmel ● Sara Shepard ● Andrew Smith ● Jennifer E. Smith ● Natalie Standiford ● Maggie Stiefvater ● R.L. Stine

●

Nova Ren Suma ● Liz Szabla ● Siobhan Vivian ● Len Vlahos ● Robin Wasserman ● Alecia Whittaker ● Meg Wolitzer ● Michelle Zink
---