Bill Clegg - Signed Books
Order a signed copy of Bill Clegg's The End of the Day!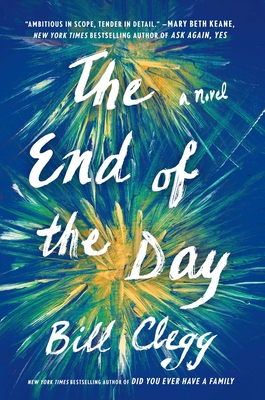 Bill Clegg returns with a deeply moving, emotionally resonant second novel about the complicated bonds and breaking points of friendship, the corrosive forces of secrets, the heartbeat of longing, and the redemption found in forgiveness.
A retired widow in rural Connecticut wakes to an unexpected visit from her childhood best friend whom she hasn't seen in forty-nine years. A man arrives at a Pennsylvania hotel to introduce his estranged father to his newborn daughter and finds him collapsed on the floor of the lobby. A sixty-seven-year-old taxi driver in Kauai receives a phone call from the mainland that jars her back to a traumatic past.
These seemingly disconnected lives come together as half-century-old secrets begin to surface. It is in this moment that Bill Clegg reminds us how choices—to connect, to betray, to protect—become our legacy.

Deeply observed and beautifully written, this novel is a feat of storytelling, capturing sixty years within the framework of one fateful day.
We're proud to be Bill Clegg's local bookstore. Order signed copies of all of Bill Clegg's books from us!