Black Gold: The History of How Coal Made Britain (Hardcover)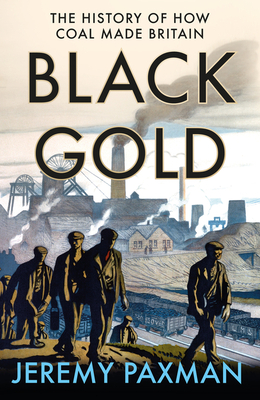 $28.99
This item is not currently available to order.
Description
---
From the bestselling historian and acclaimed broadcaster
'A rich social history ... Paxman's book could hardly be more colourful, and I enjoyed each page enormously' DOMINIC SANDBROOK, SUNDAY TIMES
'Vividly told ... Paxman's fine narrative powers are at their best' THE TIMES
Coal is the commodity that made Britain. Dirty and polluting though it is, this black rock has acted as a midwife to genius. It drove industry, religion, politics, empire and trade. It powered the industrial revolution, turned Britain into the first urban nation and is the industry that made almost all others possible.
In this brilliant social history, Jeremy Paxman tells the story of coal mining in England, Scotland and Wales from Roman times, through the birth of steam power to war, nationalisation, pea-souper smogs, industrial strife and the picket lines of the Miner's Strike.
Written in the captivating style of his bestselling book The English, Paxman ranges widely across Britain to explore stories of engineers and inventors, entrepreneurs and industrialists - but whilst coal inevitably helped the rich become richer, the story told by Black Gold is first and foremost a history of the working miners - the men, women and often children who toiled in appalling conditions down in the mines; the villages that were thrown up around the pit-head.
Almost all traces of coal-mining have vanished from Britain but with this brilliant history, Black Gold demonstrates just how much we owe to the black stuff.
About the Author
---
Jeremy Paxman was born in 1950 and studied English Literature at Cambridge. Unable to get another job, he became a BBC reporter and then a studio presenter. Over a quarter-century on Newsnight, he revolutionised the cosy relationship between interviewer and politician and, more than any other interviewer, took the side of the viewer against the guest. He is also quizmaster on University Challenge, has written and presented television series such as Empire, The Victorians, Great Britain's Great War, and is the author of numerous articles for many publications . He has also written many books including the best-selling The English, On Royalty and Friends in High Places. In his spare time, he enjoys fly-fishing.