Webster's New World Misspeller's Dictionary (Pocket) (Paper Textbook)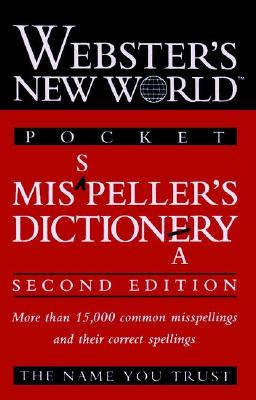 $5.99
This item is not currently available to order.
Description
---
Here's the perfect answer to the question

"How can I look it up in the dictionary if I can't spell it?" Created by the editors of Webster's New World, this handy dictionary alphabetically lists the most common misspellings of more than 15,000 frequently used words, and gives the correct spellings in easy-to-read boldface type. Brief definitions help distinguish among the different meanings of many words. Readers are aided by syllable divisions that make it easier to remember the correct spelling, tips on becoming a better speller, and useful advice on avoiding common causes of misspellings. Easy-to-read page design helps readers quickly find the information they need. And now, many new words have been added, including many difficult technology terms, to make this the most up-to-date misspeller's guide available.