Emmy & Oliver (Hardcover)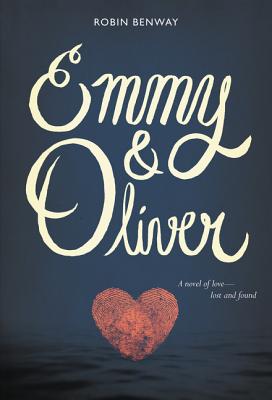 Description
---
Emmy and Oliver were going to be best friends forever, or maybe even more, before their futures were ripped apart. In Emmy's soul, despite the space and time between them, their connection has never been severed. But is their story still written in the stars? Or are their hearts like the pieces of two different puzzles—impossible to fit together?
Emmy just wants to be in charge of her own life. . . . She wants to stay out late, surf her favorite beach—go anywhere without her parents' relentless worrying. But Emmy's parents can't seem to let her grow up—not since the day Oliver disappeared.
Oliver needs a moment to figure out his heart. . . . He'd thought, all these years, that his dad was the good guy. He never knew that it was his father who had kidnapped him and kept him on the run. Discovering it, and finding himself returned to his old hometown, all at once, has his heart racing, and his thoughts swirling.
Readers who love Sarah Dessen will devour these pages with hearts in throats as Emmy and Oliver struggle to face the messy, confusing consequences of Oliver's father's crime. Full of romance, coming-of-age emotion, and heartache, these two equally compelling characters create an unforgettable story.
About the Author
---
Robin Benway is a National Book Award–winning and New York Times bestselling author of nine novels for young people, including Far from the Tree, Audrey, Wait!, the AKA series, and Emmy & Oliver. Her books have received numerous awards and recognition, including the PEN America Literary Award, the Blue Ribbon Award from the Bulletin for the Center of Children's Books, ALA's Best Books for Young Adults, and ALA's Popular Paperbacks for Young Adults. In addition, her novels have received starred reviews from BookPage, Kirkus Reviews, ALA Booklist, and Publishers Weekly and have been published in more than twenty-five countries. Her sixth novel, Far from the Tree, won the National Book Award for Young People's Literature and the PEN America Award and was named one of the best books of the year by the New York Times, the Los Angeles Times, NPR, PBS, Entertainment Weekly, and the Boston Globe. In addition to her fictional work, her nonfiction work has appeared in the Los Angeles Times, Bustle, Elle, and more. Her newest book, The Girls of Skylark Lane, will be in stores in Fall 2024.
Robin grew up in Orange County, California, attended NYU, where she was a recipient of the Seth Barkas Prize for Creative Writing, and is a graduate of UCLA. She currently lives in Los Angeles with her dog, Hudson.
Praise For…
---
Emmy & Oliver is wonderful. Funny, heartbreaking, and true... just like life. Robin Benway has written characters I felt like I'd known forever, and was so sad to see go. A must read. — Morgan Matson, author of Since You've Been Gone
"Robin Benway writes with her full heart. Emmy & Oliver is a genuinely sweet and funny novel bursting with the inextinguishable forces of love-between parents and children, distant and inseparable friends, new and reunited lovers." — Stephanie Perkins, New York Times bestselling author of Isla and the Happily Ever After
"Benway examines split loyalties, the impact of confessionals, and how broken bonds can be mended… Benway's intriguing premise and honest tone are a winning combination as she movingly portrays the growing trust between her characters." — Publishers Weekly (starred review)
"At times heartfelt, funny, irreverent, and ultimately satisfying… a good choice for fans of Stephanie Perkins's Anna and the French Kiss or any of Sarah Dessen's novels." — School Library Journal
"Benway fearlessly examines the effects of loss and return from every perspective… Hope, confusion, frustration, and love coexist without shame as teens and parents come to grips with the realization that nothing stays the same no matter how desperately we want it to." — Booklist
"Benway peels away the surface and digs down to the raw emotions the teens and their families feel… as a portrait of the emerging adolescent, it engages." — Kirkus Reviews
"This realistic and painful story... twists and turns... until the bittersweet, yet perfect, ending. — Voice of Youth Advocates (VOYA)
"Emmy's narration is smart and sassy, and the romance plot is satisfying... An unusual blend of a soulmate story, a melodramatic plot, and a realistic book about adjustment, growth, and change, this will please romance fans as well as pragmatic souls with a sentimental streak." — Bulletin of the Center for Children's Books