150 New Best of the Best House Ideas (Hardcover)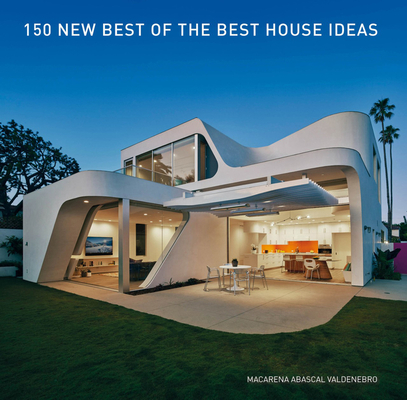 Description
---
Discover the best of the best in house design with this comprehensive guide in the highly successful 150 Best series, featuring hundreds of inspiring color and black-and-white photographs.
150 New Best of the Best House Ideas is a stunning visual feast that explores the latest in innovative home construction, decoration, and design. This outstanding volume showcases an extensive collection of single-family houses from all over the world, created by distinguished international architects and designers who have worked to achieve practical and functional solutions adapted to the specific needs and particular tastes of their clients. 
Each of the 150 houses profiled demonstrate the newest trends and various influences on home design, from cottage-type houses to minimalist geometric constructions. Using technological advances in construction and material use, these homes are energy-efficient, have a low environmental impact, and are stunningly attractive, appealing to all tastes and styles.
This essential reference encompasses the diversity of current trends in house design and is an inspirational creative resource for builders, architects, designers, stylists, interior decorators, and students. 
About the Author
---
Francesc Zamora Mola studied interior architecture in Barcelona and then in San Francisco, where he honed his design skills working with innovative architecture firms. Mr. Zamora lives in Barcelona, where he writes about design and architecture. He is the author of numerous architecture books, including 150 Best New Eco Home Ideas and 150 Best of the Best Loft Ideas.