Molecular Pathology: The Molecular Basis of Human Disease (Hardcover)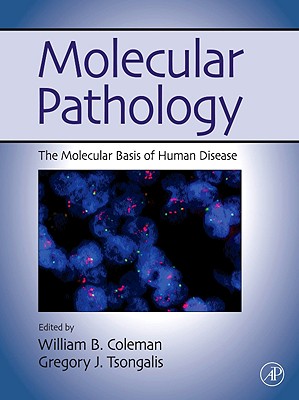 $134.93
Email or call for price.
Description
---
Molecular Pathology: The Molecular Basis of Human Disease provides a current and comprehensive view of the molecular basis and mechanisms of human disease. Combining accepted principles with broader theoretical concepts and with contributions from a group of experts, the book looks into disease processes in the context of traditional pathology and their implications for translational molecular medicine. It also discusses concepts in molecular biology and genetics, recent scientific and technological advances in modern pathology, the concept of molecular pathogenesis of disease, and how disease evolves from normal cells and tissues due to perturbations in molecular pathways.
The book describes the integration of molecular and cellular pathogenesis using a bioinformatics approach and a systems biology approach to disease pathogenesis. It also discusses current and future strategies in molecular diagnosis of human disease, and the impact of molecular diagnosis on treatment decisions and the practice of personalized medicine.
This book is a valuable resource for students, biomedical researchers, practicing physician-scientists who undertake disease-related basic science and translational research, and pathology residents and other postdoctoral fellows.