Phenotypic Switching: Implications in Biology and Medicine (Paperback)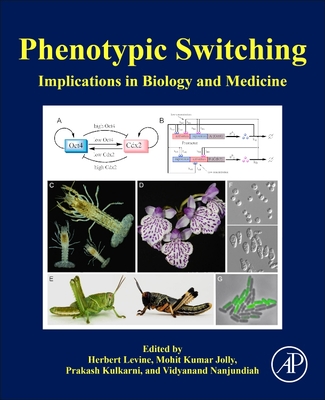 $312.50
Email or call for price.
Description
---
Phenotypic Switching: Implications in Biology and Medicine provides a comprehensive examination of phenotypic switching across biological systems, including underlying mechanisms, evolutionary significance, and its role in biomedical science. Contributions from international leaders discuss conceptual and theoretical aspects of phenotypic plasticity, its influence over biological development, differentiation, biodiversity, and potential applications in cancer therapy, regenerative medicine and stem cell therapy, among other treatments. Chapters discuss fundamental mechanisms of phenotypic switching, including transition states, cell fate decisions, epigenetic factors, stochasticity, protein-based inheritance, specific areas of human development and disease relevance, phenotypic plasticity in melanoma, prostate cancer, breast cancer, non-genetic heterogeneity in cancer, hepatitis C, and more.
This book is essential for active researchers, basic and translational scientists, clinicians, postgraduates and students in genetics, human genomics, pathology, bioinformatics, developmental biology, evolutionary biology and adaptive opportunities in yeast.