Crypto: How the Code Rebels Beat the Government--Saving Privacy in the Digital Age (Paperback)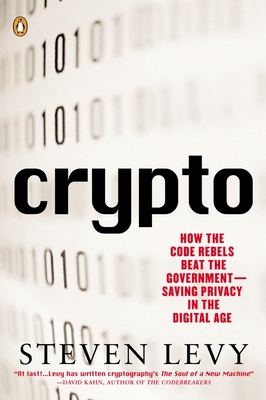 Description
---
If you've ever made a secure purchase with your credit card over the Internet, then you have seen cryptography, or "crypto", in action. From Stephen Levy—the author who made "hackers" a household word—comes this account of a revolution that is already affecting every citizen in the twenty-first century. Crypto tells the inside story of how a group of "crypto rebels"—nerds and visionaries turned freedom fighters—teamed up with corporate interests to beat Big Brother and ensure our privacy on the Internet. Levy's history of one of the most controversial and important topics of the digital age reads like the best futuristic fiction.
About the Author
---
Steven Levy is the author of Hackers, which has been in print for more than fifteen years, as well as Insanely Great: The Life & Times of Macintosh, the Computer That Changed Everything. He is also Newsweek's chief technology writer and has been a contributing writer to Wired since its inception. He lives in New York City with his wife and son.
Praise For…
---
"Gripping and illuminating."
—The Wall Street Journal
"A great David-and-Goliath story—humble hackers hoodwink sinister spooks." —Time