A Room Called Earth: A Novel (Paperback)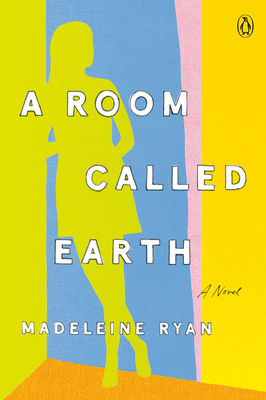 $17.00
Coming Soon - Available for Pre-Order Now
Description
---
The debut novel from an autistic writer, an extraordinary story of a fiercely original young woman whose radical self-acceptance illuminates a new way of being in the world, and opens up a whole new realm of understanding and connection

As a full moon rises over Melbourne, Australia, a young autistic woman gets ready for a party. What appears to be the start of an ordinary night out, though, is, through the prism of her mind, extraordinary. As the events of the night unfold, she moves from person to person, weaving a web around the magical, the mundane, and the tragic. She's charming and witty, with a touch of irreverence; people can't help but find her magnetic. However, each encounter she has, whether with her ex-boyfriend or a woman who wants to compliment her outfit, reveals the vast discrepancies between what she is thinking, and feeling, and what she is able to say. And there's so much she'd like to say.

When she meets a man in line for the bathroom, and the possibility of intimacy and genuine connection occurs, it's nothing short of a miracle. It isn't until she invites him home, though, and into her remarkable world that we come to appreciate the humanity beneath the labels we cling to, to grasp, through her singular perspective, the visceral joy of what it means to be alive.

From the inimitable mind of Madeleine Ryan, an outspoken advocate for neurodiversity, A Room Called Earth is a magical and miraculous adventure inside the mind of an autistic woman. Humorous and heartwarming, and brimming with joy, this hyper-saturated celebration of acceptance is a testament to moving through life without fear, and to opening ourselves up to a new way of relating to one another.
About the Author
---
Madeleine Ryan is an Australian writer, director and author. Her articles and essays have appeared in SBS, The Daily Telegraph, The Sydney Morning Herald, Vice, Bustle, Lenny Letter, and the New York Times, and she is currently working on the screen adaptation of A Room Called Earth. Madeleine lives in rural Victoria.
Praise For…
---
"Ryan's novel covers less than 24 hours, but by book's end, readers are left feeling remarkably bonded with this fiercely independent young woman . . . Her sharp, unfiltered thoughts—compellingly presented by Australian director and debut novelist Ryan, who herself is #OwnVoices neurodiverse—never seem to pause as she skips between describing her present and divulging her past, meticulously processing her actions, and regarding herself and others from unexpected perspectives . . . Her piercing insight is relentless." —Booklist
 
"Though Ryan, who is autistic, never explicitly labels her narrator autistic or neuroatypical, much of the novel's appeal comes from its illustration and examination of the narrator's blunt perspective on life and specifically social interaction . . . the narrator's voice and perspective are beguiling . . . Ryan's ability to convey her narrator's unique perspective makes it a worthwhile read." —Kirkus

"[V]ibrant and revealing. Ryan succeeds in capturing neurodiversity on the page." —Publishers Weekly

"In prose filled with humor and warm light, Madeleine Ryan unearths the bright, luminous soul of each animate and inanimate being she encounters. Instead, remarkably, it is the self shaped by and against social norms that is met as an other. The result is an intelligence that feels not only totally refreshing and original but wonderfully humane." —Meng Jin, author of Little Gods

"A Room Called Earth offers a strikingly unique look at intimacy, identity, and time itself. From now on I want every novel to be this fiercely authentic, this assured, this untethered from the status quo. Madeleine Ryan is a wholly original writer; this debut announces a tremendous talent." —Kimberly King Parsons, National Book Award-nominated author of Black Light

"A resolute deep dive into an inner self, a transcendent character study, and a timely reminder that there's an entire universe inside of everyone we meet. You will be moved." —Matthew Quick, New York Times bestselling author of The Silver Linings Playbook

"The narrator's voice is astute, clear and strong as the vodka she likes, as luminous as sparkling stars. Madeleine Ryan has created a marvelous woman and a joyous story." —Shelf Awareness
We appreciate your continued support!
If you would like to make a donation to help us through CLICK HERE.