The Oxford Handbook of Neo-Latin (Oxford Handbooks) (Paperback)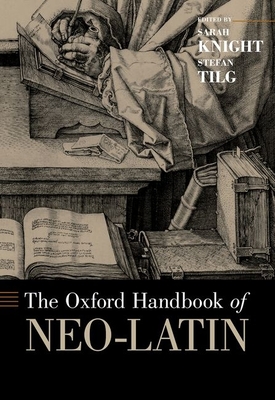 $67.50

Available in our Warehouse: Usually Ships in 3-8 Days
Description
---
From the dawn of the early modern period around 1400 until the eighteenth century, Latin was still the European language and its influence extended as far as Asia and the Americas. At the same time, the production of Latin writing exploded thanks to book printing and new literary and cultural dynamics. Latin also entered into a complex interplay with the rising vernacular languages. This Handbook gives an accessible survey of the main genres, contexts, and regions of Neo-Latin, as we have come to call Latin writing composed in the wake of Petrarch (1304-74). Its emphasis is on the period of Neo-Latin's greatest cultural relevance, from the fifteenth to the eighteenth centuries. Its chapters, written by specialists in the field, present individual methodologies and focuses while retaining an introductory character. The Handbook will be valuable to all readers wanting to orientate themselves in the immense ocean of Neo-Latin literature and culture. It will be particularly helpful
for those working on early modern languages and literatures as well as to classicists working on the culture of ancient Rome, its early modern reception and the shifting characteristics of post-classical Latin language and literature. Political, social, cultural and intellectual historians will find much relevant material in the Handbook, and it will provide a rich range of material to scholars researching the history of their respective geographical areas of interest.

About the Author
---
Stefan Tilg is Professor of Latin at the University of Freiburg. Before that, he was the first director of the Ludwig Boltzmann Institute for Neo-Latin Studies in Innsbruck. His main publications are from the fields of Latin Jesuit drama and ancient fiction. Sarah Knight is Professor of Renaissance Literature at the University of Leicester. Her main research and teaching interests are in sixteenth- and seventeenth-century English and Latin literature. She has edited and translated several early modern Latin works, including Leon Battista Alberti's Momus, the accounts of Elizabeth I's visits to the University of Oxford, and John Milton's Prolusions.