In Hip Hop Time: Music, Memory, and Social Change in Urban Senegal (Paperback)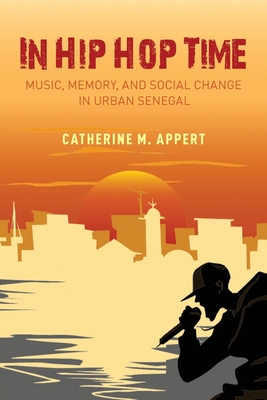 $51.23

Available in our Warehouse: Usually Ships in 3-8 Days
Description
---
In the twenty-first century, Senegalese hip hop--"Rap Galsen"--has reverberated throughout the world as an exemplar of hip hop resistance in its mobilization against government corruption during a series of tumultuous presidential elections. Yet Senegalese hip hop's story goes beyond resistance; it is a story of globalization, of diasporic movement and memory, of imagined African pasts and contemporary African realities, and of urbanization and the banality of socio-economic struggle. At particular moments in Rap Galsen's history, origin narratives linked hip hop to a mythologized Africa through the sounds of indigenous oralities. At other times, contrasting narratives highlighted hip hop's equally mythologized roots in the postindustrial U.S. inner city and African American experience. As Senegalese youth engage these globally circulating narratives, hip hop performance and its stories negotiate their place in a rapidly changing world. In Hip Hop Time explores this relationship
between popular music and social change, framing Senegalese hip hop as a musical movement deeply tied to both indigenous performance practices and changing social norms in urban Africa. Author Catherine Appert takes us from Senegalese hip hop's beginnings among cosmopolitan youth in Dakar's affluent neighborhoods in the 1980s, to its spread throughout the city's ghettoized working class neighborhoods in the mid- to late-'90s, and into the present day, where political activism and hip hop musicality vie for position in local and global arenas. An ethnography of the inextricability of musical and social meaning in hip hop practice, In Hip Hop Time charts new intellectual territory in the scholarship of African and global hip hop.

About the Author
---
Catherine M. Appert is assistant professor at Cornell University, where she teaches courses on the music of Africa and the African diaspora, global hip hop and hip hop aesthetics, and ethnographic theory. She began working on this project in 2007, living in Senegal for a year during 2011-12 and witnessing firsthand the tumultuous 2012 presidential elections.