Water: A Very Short Introduction (Very Short Introductions) (Paperback)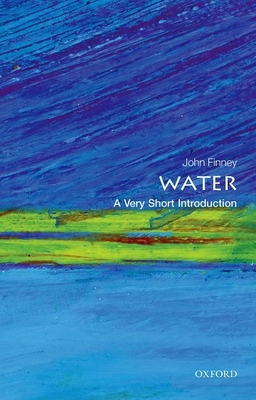 Description
---
Water dominates the surface of Earth and is vital to life on our planet. It is a remarkable liquid which shows anomalous behaviour. In this Very Short Introduction John Finney introduces the science of water, and explores how the structure of water molecules gives rise to its physical and
chemical properties. Considering water in all three of its states as ice and steam as well as liquid, Finney explains the great importance of an understanding of its structure and behaviour to a range of fields including chemistry, astrophysics, and earth and environmental sciences. Finney describes
the role of water in biology, and ends with a discussion of of the outstanding controversies concerning water, and some of the 'magical' properties which have been claimed for it. ABOUT THE SERIES:
The Very Short Introductions series from Oxford University Press contains hundreds of titles in almost every subject area. These pocket-sized books are the perfect way to get ahead in a new subject quickly. Our expert authors combine facts, analysis, perspective, new ideas, and enthusiasm to make
interesting and challenging topics highly readable.

About the Author
---
John Finney is Emeritus Professor of Physics in the Department of Physics and Astronomy, University College London and the London Centre for Nanotechnology. His research has focussed on liquids and disordered solids, beginning with his Ph.D. work with J.D. Bernal on liquid structure, subsequentlydeveloping to work on water, aqueous solutions and the role of water in protein stability and enzyme activity. He co-chaired the 2002 Gordon Research Conference on Water and Aqueous Solutions, organised a 2003 Royal Society Discussion Meeting on The molecular basis of life: is life possible withoutwater? and co-edited Water and Life: the unique properties of H2O. He was a leading member of the research teams that have discovered four phases of ice, the first new phases to be found since the 1930s. From 1988 - 1993, he was Head of Neutron Science, and then Chief Scientist at the ISIS PulsedNeutron Source, Rutherford Appleton Laboratory.