An Introduction to Medicinal Chemistry (Paperback)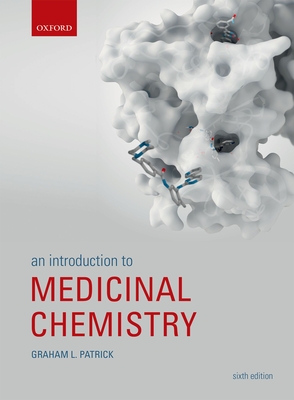 $87.68
This item is not currently available to order.
Description
---
For many people, taking some form of medication is part of everyday life, whether for mild or severe illness, acute or chronic disease, to target infection or to relieve pain. However for most it remains a mystery as to what happens once the drug has been taken into the body: how do the drugs
actually work? Furthermore, by what processes are new drugs discovered and brought to market? An Introduction to Medicinal Chemistry, sixth edition, provides an accessible and comprehensive account of this fascinating multidisciplinary field. Assuming little prior knowledge, the text is ideal for those studying the subject for the first time. Part one of the book introduces the principles of
drug action via targets such as receptors and enzymes. The book goes on to explore how drugs work at the molecular level (pharmacodynamics), and the processes involved in ensuring a drug meets its target (pharmacokinetics). Further sections cover the processes by which drugs are discovered and
designed, and what has to happen before a drug can be made available to the public. The book concludes with a selection of current topics in medicinal chemistry, and a discussion of various key drug groups. The subject is brought to life throughout by engaging case studies highlighting particular
drugs and the stories behind their discovery and development. The Online Resource Centre features: For students:
DT Multiple Choice Questions to support self-directed learning
DT Web articles describing recent developments in the field and further information on topics covered in the book
DT Journal Club to encourage students to critically analyse the research literature
DT Molecular Modelling Exercises, with new exercises in Chem3D
DT New assignments to help students develop data analysis and problem solving skills For registered adopters of the book: DT A test bank of additional multiple-choice questions, with links to relevant sections in the book
DT Answers to end-of-chapter questions.
DT Figures from the book, ready to download.
DT Power Point slides to accompany every chapter in the book.
About the Author
---
Graham Patrick is Lecturer in Organic Chemistry and Medicinal Chemistry at the University of the West of Scotland. Dr. Graham Patrick gained his BSc Honours at Glasgow University, winning the McKay-Smith Prize for Chemistry. He completed his PhD with Professor Kirby and Professor Robins studying the biosynthesis of gliotoxin and related fungal metabolites. Following this, he worked in the pharmaceutical industryas a research chemist and radiochemist on a variety of projects that included topic areas such as opioids, antibacterial agents and antidepressants. His academic career has included positions at Leeds and Strathclyde Universities as well as the Australian National University. He joined the University of Paisley (now the University of the West of Scotland) in 1990, teaching medicinal chemistry and drug design.