Jewish Philosophy in an Analytic Age (Hardcover)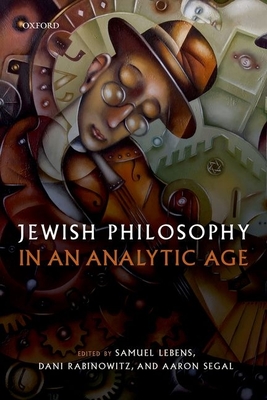 $148.50

Available in our Warehouse: Usually Ships in 3-8 Days
Description
---
Since the classical period, Jewish scholars have drawn on developments in philosophy to enrich our understanding of Judaism. This methodology reached its pinnacle in the medieval period with figures like Maimonides and continued into the modern period with the likes of Rosenzweig. The
explosion of Anglo-American/analytic philosophy in the twentieth century means that there is now a host of material, largely unexplored by Jewish philosophy, with which to explore, analyze, and develop the Jewish tradition. Jewish Philosophy in an Analytic Age features contributions from leading
scholars in the field which investigate Jewish texts, traditions, and/or thinkers, in order to showcase what Jewish philosophy can be in an analytic age. United by the new and engaging style of philosophy, the collection explores rabbinic and Talmudic philosophy; Maimonidean philosophy;
philosophical theology; and ethics and value theory.

About the Author
---
Samuel Lebens, Research Fellow, University of Haifa, Dani Rabinowitz, Independent scholar, Aaron Segal, Lecturer in the Department of Philosophy, Hebrew University of Jerusalem Samuel Lebens is Research Fellow in the Department of Philosophy at the University of Haifa. He works in early analytic philosophy, philosophy of language, metaphysics, and the philosophy of religion. He is the author of Bertrand Russell and the Nature of Propositions (Routledge, 2017). Along withhis two co-editors, Dani Rabinowitz and Aaron Segal, he co-founded the Association for the Philosophy of Judaism. Dani Rabinowitz earned his PhD in philosophy from the University of Oxford. He then held a Junior Research Fellowship at Somerville College, Oxford. He is currently a solicitor at Clifford Chance LLP. Together with Matthew Benton and John Hawthorne, he co-edited Knowledge, Belief, and God: NewInsights in Religious Epistemology (OUP, 2018). Aaron Segal is Lecturer in the Department of Philosophy at the Hebrew University of Jerusalem. His research focuses on metaphysics, the afterlife, faith, and divine attributes. He is the co-editor of Jewish Philosophy Past and Present (with Daniel Frank; Routledge, 2016).