Climate: A Very Short Introduction (Very Short Introductions) (Paperback)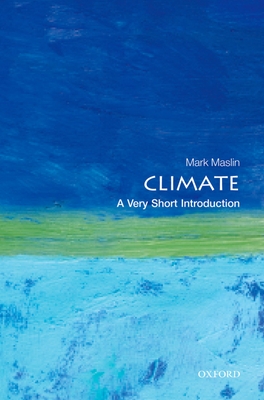 $11.95

Available in our Warehouse: Usually Ships in 3-8 Days
Description
---
In this wide-ranging Very Short Introduction to climate, Mark Maslin considers all aspects of the global climate system, exploring and explaining the different components that control climate on Earth. He considers the processes that allow energy to reach the Earth and how it is redistributed
around the planet by the ocean-atmosphere system; the relationship and differences between climate and the weather; how climate has affected life on Earth and human settlements; and the cyclic and quasi-cyclic features of climate such as the Milankovitch cycles and El Nino. He concludes by touching
on the issue of climate change, and outlines some of the approaches that are now being taken to tackle it. About the Series: Oxford's Very Short Introductions series offers concise and original introductions to a wide range of subjects--from Islam to Sociology, Politics to Classics, Literary Theory to History, and Archaeology to the Bible. Not simply a textbook of definitions, each volume in this series provides trenchant
and provocative--yet always balanced and complete--discussions of the central issues in a given discipline or field. Every Very Short Introduction gives a readable evolution of the subject in question, demonstrating how the subject has developed and how it has influenced society. Eventually, the
series will encompass every major academic discipline, offering all students an accessible and abundant reference library. Whatever the area of study that one deems important or appealing, whatever the topic that fascinates the general reader, the Very Short Introductions series has a handy and
affordable guide that will likely prove indispensable.

About the Author
---
Mark Maslin is Professor of Geography at University College London and Director of the Environment Institute. He is the author of Global Warming: A Very Short Introduction.