Pediatric Ophthalmology and Strabismus (Hardcover)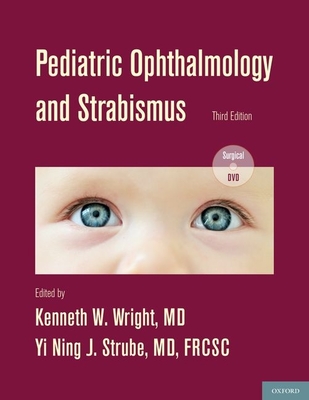 $452.25
This item is not currently available to order.
Description
---
For over the past ten years Pediatric Ophthalmology and Strabismus has become the leading textbook in the specialty of pediatric ophthalmology and strabismus. A comprehensive, user-friendly text written and organized by leading pediatric ophthalmologists, this newly updated third edition will certainly live up to the top-selling, authoritative volume that preceded it. Both encyclopedic in scope and breadth, this new edition is now more illustrative than ever, and includes: - More than 680 detailed color photographs.
- Tables, charts, and decision-making guidelines add to the practicality of the text.
- A DVD with edited short videos of pediatric ophthalmology and strabismus surgery performed by experts in the field. Featured surgeries include: plastics, glaucoma, intraocular contact lens refractive, strabismus, and various techniques of cataract/IOL implantation. The third edition of Pediatric Ophthalmology and Strabismus also includes fully-revised and updated chapters to elucidate the latest discoveries in pediatric ophthalmology and the fields of strabismus, ophthalmic genetics, and pediatric retina. More portable and highly illustrative, this extremely useful text is still a major reference in this field.
About the Author
---
Kenneth W. Wright, MD, is Director, Wright Foundation for Pediatric Ophthalmology and Strabismus, and Clinical Professor of Ophthalmology, University of Southern California Keck School of Medicine. Yi Ning J. Strube, MD, MS, FRCSC, is Assistant Professor, Pediatric Ophthalmology and Adult Strabismus, Department of Ophthalmology, Queen's University.