London Like a Local (Local Travel Guide) (Hardcover)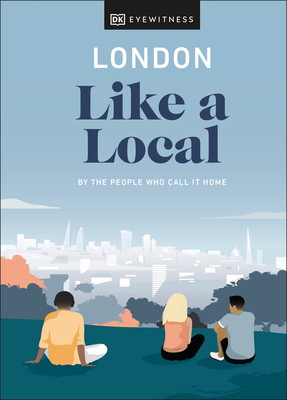 Description
---
Uncover London and everything the British capital has to offer with this fantastic insider's guide that will have you walking around like a local in no time

Whether you're a Londoner looking to find your city's best-kept secrets or a first-time traveler seeking an authentic experience from a local's perspective, this stylish guide makes sure you discover the real side of this incredible city.

This one-of-a-kind travel guide to London includes:

   • Two-color, bold modern design with contemporary illustrations throughout
   • Narrative style throughout, making the local, personal voice central to every entry
   • Structured by six themes and subsequent sub-themes, rather than areas, to echo how people are traveling, rather than where. Themes include Eat, Drink, Shop, and more!
   • Each entry includes its unique address so readers can pinpoint precisely where they are heading 
   • Each theme ends with a tour spread, dedicated to a specific interest or experience, such as "A Day of Vintage Shopping In East London" and "A Night Out in Dalston"
   • Created keeping in mind readers traveling in a post-Covid world

Something for everyone

Home to world-class art galleries, stately parks, and an enticing number of food markets, this cosmopolitan capital is a cultural colossus! Go beyond the National Gallery and the London Eye and unearth the secret side of the city. Who better to guide you to it than locals? 

Whether you're an art fan, love exploring forest and parks, or fancy yourself a snack at one of London's many food markets, this cosmopolitan capital is a cultural colossus. If you're looking to discover a hidden side of the city, then who better to guide you than a local?

From the best brunch spots and dive bars to the ultimate thrift stores and nightlife, this London guidebook will help you find all the local's favorite hangout spots and hidden haunts. Browse Hackney's alternative markets for vintage treasures, pick up seasonal produce at Surrey Docks Farm and linger over a drink in Brixton's favorite beer garden. 

More in the series

From Paris and New York to San Francisco and Tokyo, there are more places to discover with these niche local guides! Written by the people who call it home, the Like A Local series from DK takes you beyond the tourist track to experience the heart and soul of each city!