Science and Environment in Chile: The Politics of Expert Advice in a Neoliberal Democracy (Urban and Industrial Environments) (Hardcover)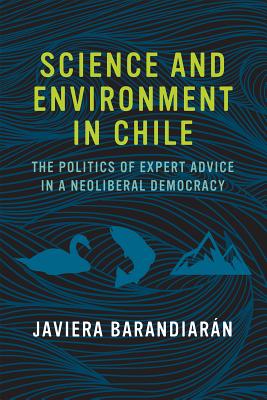 $126.00
This item is not currently available to order.
Description
---
The politics of scientific advice across four environmental conflicts in Chile, when the state acted as a "neutral broker" rather than protecting the common good.
In Science and Environment in Chile, Javiera Barandiar n examines the consequences for environmental governance when the state lacks the capacity to produce an authoritative body of knowledge. Focusing on the experience of Chile after it transitioned from dictatorship to democracy, she examines a series of environmental conflicts in which the state tried to act as a "neutral broker" rather than the protector of the common good. She argues that this shift in the role of the state--occurring in other countries as well--is driven in part by the political ideology of neoliberalism, which favors market mechanisms and private initiatives over the actions of state agencies. Chile has not invested in environmental science labs, state agencies with in-house capacities, or an ancillary network of trusted scientific advisers--despite the growing complexity of environmental problems and increasing popular demand for more active environmental stewardship. Unlike a high modernist "empire" state with the scientific and technical capacity to undertake large-scale projects, Chile's model has been that of an "umpire" state that purchases scientific advice from markets.
After describing the evolution of Chilean regulatory and scientific institutions during the transition, Barandiar n describes four environmental crises that shook citizens' trust in government: the near-collapse of the farmed salmon industry when an epidemic killed millions of fish; pollution from a paper and pulp mill that killed off or forced out thousands of black-neck swans; a gold mine that threatened three glaciers; and five controversial mega-dams in Patagonia.