Power, Justice, and the Environment: A Critical Appraisal of the Environmental Justice Movement (Urban and Industrial Environments) (Paperback)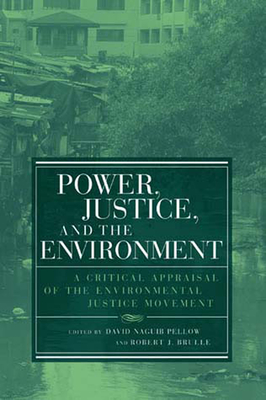 $42.00

Available in our Warehouse: Usually Ships in 3-8 Days
Description
---
For almost 30 years, the environmental justice movement (EJM) has challenged the environmental and health inequities that are often linked with social inequities, calling attention to the disproportionate burden of pollution borne by low-income and minority communities. The successes of the movement have been celebrated, and the EJM's impact on the direction of environmental policy, research, and activism is widely acknowledged. But the literature on environmental justice lacks a real assessment of the movement's effectiveness. This book provides just such a critical appraisal, examining the EJM's tactics, strategies, rhetoric, organizational structure, and resource base. With chapters by both scholars and activists, the book links theory and practice with the aim of contributing to a more effective movement. Power, Justice, and the Environment looks first at the progress, failures, and successes of the EJM over the years. A comparison with the Civil Rights movement draws some provocative conclusions. The book next focuses on the development of new strategies and cultural perspectives, considering, among other topics, alternative models for community mobilization and alternative organizational structure. Finally, the book examines the effect of globalization on environmental inequality and how the EJM can address transnational environmental injustices.
About the Author
---
David Naguib Pellow is Don A. Martindale Endowed Chair in Sociology at the University of Minnesota. Among his books are the award-winning Garbage Wars: The Struggle for Environmental Justice in Chicago (MIT Press, 2002) and Power, Justice, and the Environment: A Critical Appraisal of the Environmental Justice Movement (coedited with Robert Brulle; MIT Press, 2005.)

Robert J. Brulle is Associate Professor of Sociology and Environmental Science in the Department of Culture and Communications at Drexel University. He is the author of Agency, Democracy, and Nature: The US Environmental Movement from a Critical Theory Perspective (MIT Press, 2000).