Pennhurst and the Struggle for Disability Rights (Keystone Books) (Hardcover)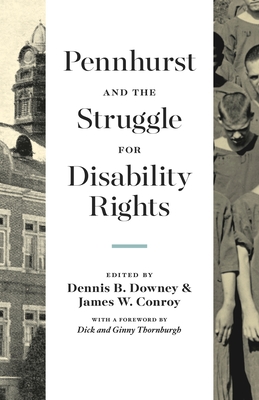 $53.13
This item is not currently available to order.
Description
---
Conceived in the era of eugenics as a solution to what was termed the "problem of the feeble-minded," state-operated institutions subjected people with intellectual and developmental disabilities to a life of compulsory incarceration. One of nearly 300 such facilities in the United States, Pennhurst State School and Hospital was initially hailed as a "model institution" but was later revealed to be a nightmare, where medical experimentation and physical and psychological abuse were rampant. At its peak, more than 3,500 residents were confined at Pennhurst, supervised by a staff of fewer than 600.
Using a blended narrative of essays and first-person accounts, this history of Pennhurst examines the institution from its founding during an age of Progressive reform to its present-day exploitation as a controversial Halloween attraction. In doing so, it traces a decades-long battle to reform the abhorrent school and hospital and reveals its role as a catalyst for the disability rights movement. Beginning in the 1950s, parent-advocates, social workers, and attorneys joined forces to challenge the dehumanizing conditions at Pennhurst. Their groundbreaking advocacy, accelerated in 1968 by the explosive televised expos Suffer the Little Children, laid the foundation for lawsuits that transformed American jurisprudence and ended mass institutionalization in the United States. As a result, Pennhurst became a symbolic force in the disability civil rights movement in America and around the world.
Extensively researched and featuring the stories of survivors, parents, and advocates, this compelling history will appeal both to those with connections to Pennhurst and to anyone interested in the history of institutionalization and the disability rights movement.
About the Author
---
Dennis B. Downey is Emeritus Professor of History at Millersville University. He is the author or coauthor of numerous books, including A Season of Renewal: The Columbian Exposition and Victorian America and Coatesville and the Lynching of Zachariah Walker: Death in a Pennsylvania Steel Town. James W. Conroy is President of the Center for Outcome Analysis and President of the Pennhurst Memorial and Preservation Alliance. He is the author of more than a dozen longitudinal studies, including one on Pennhurst.