Understanding Genetics: A Primer for Couples and Families (Hardcover)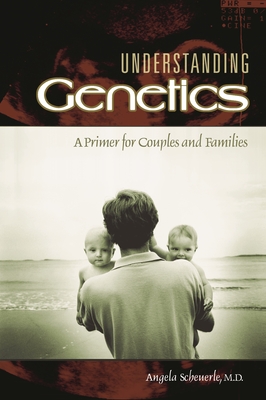 $77.00
This item is not currently available to order.
Description
---
One in every 100 Americans is born with a serious genetic disorder, and more will face a disease with genetic components in their lifetime. In the past decade, fledgling genetic science has identified more than 4,000 diseases connected to genetic factors. Genetic doctors and testing have become relatively common. But what is genetics'? How do these doctors and their tests work, and what if anything can they change? Dr. Scheuerle walks us through this new field and explains the basics, detailing diseases and disordes that can present in each life stage: in infancy and childhood, in puberty and adolescence, and in adulthood as well as old age. The text addresses genetic issues that might be considered in pregnancy and pregnancy planning. Also discussed are prenatal testing procedures, and talking about genetic disease with children and teenagers.
About the Author
---
Angela Scheuerle, M.D. is a Clinical Geneticist in private practice, as well as Medical Director for the Texas Birth Defects Research Center. She is also Medical Director for the Dallas Craniofacial Center and Genetics Medical Center. She is a Faculty Member for the Program of Ethics in Science and Medicine at the University of Texas Southwestern Medical School. Scheuerle is also an Adjunct Faculty Member at the School of Public Health at the University of Texas, and a Volunteer Faculty Member for the Clinical Ethics in Medicine course at the University of Texas Southwestern Medical School at Dallas.