Love Your Asian Body: AIDS Activism in Los Angeles (Paperback)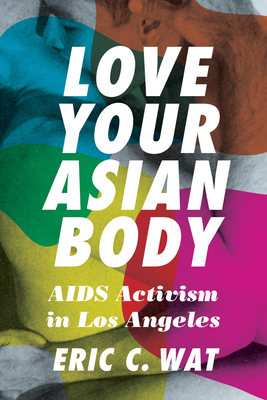 Description
---
The AIDS crisis reshaped life in Los Angeles in the 1980s and 1990s and radicalized a new generation of queer Asian Americans with a broad vision of health equity and sexual freedom. Even amid the fear and grief, Asian American AIDS activists created an infrastructure of care that centered the most stigmatized and provided diverse immigrant communities with the health resources and information they needed. Without a formal blueprint, these young organizers often had to be creative and agitational, and together they reclaimed the pleasure in sex and fostered inclusivity, regardless of HIV status.
A community memoir, Love Your Asian Body connects the deeply personal with the uncompromisingly political in telling the stories of more than thirty Asian American AIDS activists. In those early years of the epidemic, these activists became caregivers, social workers, nurses, researchers, and advocates for those living with HIV. And for many, the AIDS epidemic sparked the beginning of their continued work to build multiracial coalitions and confront broader systemic inequities. Detailing the intertwined realities of race and sexuality in AIDS activism, Love Your Asian Body offers a vital portrait of a movement founded on joy.
About the Author
---
Eric C. Wat is author of The Making of a Gay Asian Community: An Oral History of Pre-AIDS Los Angeles and SWIM, a novel.