In the Province of the Gods (Living Out: Gay and Lesbian Autobiog) (Hardcover)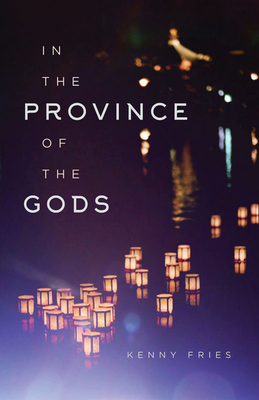 $29.65
Available in our Warehouse: Usually Ships in 3-8 Days
Description
---
Kenny Fries embarks on a journey of profound self-discovery as a disabled foreigner in Japan, a society historically hostile to difference. As he visits gardens, experiences Noh and butoh, and meets artists and scholars, he also discovers disabled gods, one-eyed samurai, blind chanting priests, and A-bomb survivors. When he is diagnosed as HIV positive, all his assumptions about Japan, the body, and mortality are shaken, and he must find a way to reenter life on new terms.
About the Author
---
Kenny Fries is the author of Body, Remember: A Memoir and The History of My Shoes and the Evolution of Darwin's Theory. He is the editor of Staring Back: The Disability Experience from the Inside Out. He teaches in the MFA in Creative Writing Program at Goddard College and is the recipient of a prestigious Creative Capital grant.
Praise For…
---
"Kenny Fries writes out of the pure hot emergency of a mortal being trying to keep himself alive. So much is at stake here—health, affection, culture, trauma, language—but its greatest surprise is what thrives in the midst of suffering. A beautiful book."—Paul Lisicky, author of The Narrow Door

"Like the best memoirs, it reminds us of the genre's twinned truths: first, that the surest way to discover the self is to look out at the world, and second, that the best way to teach others about something is to tell them not 'what it is,' but what it means to you. Fries's deft, questioning prose is as full of compassion as curiosity, and his revelations about himself are no less compelling than what he learns about Japan."—Dale Peck, author of Visions and Revisions: Coming of Age in the Age of AIDS

"Deeply moving and exquisitely written about many things—cultural and physical difference, sexuality, love, loss, mortality, and the ephemeral nature of beauty and art—and a love letter to Japan."—Mira Bartók, author of The Memory Palace

"Elegant and probing, In the Province of the Gods reads like the log of an early adventurer charting a newly discovered land. History, sexual politics, disability, and wooden fortune sticks are blended into an unexpected, tightly written exploration of Japanese culture. Fries may be the guy on the journey, but we're the ones making the discoveries."—Susan R. Nussbaum, author of Good Kings, Bad Kings

"In this subtle page turner, Fries helps reinvent the travel-as-pilgrimage narrative. He neither exoticizes nor shies away from the potential pitfalls of a western mind traveling abroad; instead he demonstrates how, through an all too rare open heart and a true poet's eye, bridges can be built, and understanding deepened, one sincere action at a time."—Marie Mutsuki Mockett, author of Where the Dead Pause, and the Japanese Say Goodbye
We appreciate your continued support!
If you would like to make a donation to help us through CLICK HERE.