The Encyclopedia of New York City (Hardcover)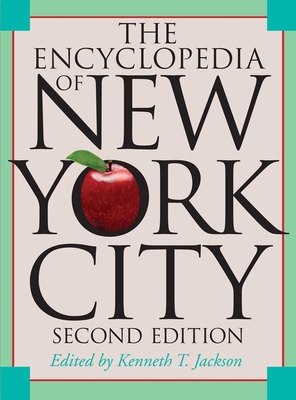 $71.50
This item is not currently available to order.
Description
---
A newly updated, expanded edition of the most comprehensive one-volume reference work on New York City ever compiled

Covering an exhaustive range of information about Manhattan, Brooklyn, Queens, the Bronx, and Staten Island, the first edition of The Encyclopedia of New York City was a success by every measure, earning worldwide acclaim and several awards for reference excellence, and selling out its first printing before it was officially published.
But much has changed since the volume first appeared in 1995: the World Trade Center no longer dominates the skyline, a billionaire businessman became an unlikely three-term mayor, and urban regeneration—Chelsea Piers, the High Line, DUMBO, Williamsburg, the South Bronx, the Lower East Side—has become commonplace. To reflect such innovation and change, this definitive, one-volume resource on the city has been completely revised and expanded.
The revised edition includes 800 new entries that help complete the story of New York: from Air Train to E-ZPass, from September 11 to public order. The new material includes broader coverage of subject areas previously underserved as well as new maps and illustrations. Virtually all existing entries—spanning architecture, politics, business, sports, the arts, and more—have been updated to reflect the impact of the past two decades.
The more than 5,000 alphabetical entries and 700 illustrations of the second edition of The Encyclopedia of New York Cityconvey the richness and diversity of its subject in great breadth and detail, and will continue to serve as an indispensable tool for everyone who has even a passing interest in the American metropolis.
About the Author
---
Kenneth T. Jackson is the Jacques Barzun Professor of History at Columbia University, where he has chaired the Department of History. The author of the prize-winning Crabgrass Frontier: The Suburbanization of the United States, he has taught New York City history for four decades. He is general editor of the Columbia History of Urban Life and a former president of the Urban History Association, the Society of American Historians, the Organization of American Historians, and the New-York Historical Society.
Praise For…
---
"The second edition is a window into how much New York City has changed in recent years."—Deepti Hajela,
AP
"This updated edition of the
Encyclopedia
, first published 15 years ago, is more than simply a 1,561-page crib book for trivia addicts. It's a heroic compendium of the achievements and follies of the millions of strivers who've toiled in New York since Peter Minuit bought the island that the Indians called
manahactanienk
—meaning, appropriately enough, 'place of inebriation'—in 1626. . . . If data about the city can be ranked, ranked it is here. . . .
The Encyclopedia of New York City
is an engrossing book of marvels, as monumental in its way as its wondrous subject."—Edward Kosner,
Wall Street Journal
"Anyone with an interest in the art, architecture, theater, music, sports, religion, entertainment, history and famous people of New York City will find this work both enjoyable and informative."—The Bowling Green Daily News
"A splendid encyclopedia."—Julia Vitullo-Martin,
New York Post
". . . [a] wonder of a reference book."—Lori D. Kranz,
The Bloomsbury Review
"Highly recommended."—B. Juhl,
Choice
Selected as a Choice Outstanding Academic Title for 2011 in the Reference/Social and Behavioral Sciences category
"Don't live in New York City without it, visit New York without it, or even think about New York City without it. This endless cornucopia of fresh and fascinating information is essential and exhilarating. Native or itinerant, scholar or sightseer, you will relish it. The Big Apple will never taste the same once you've feasted here. Ken Jackson has made a monumental contribution to the endless story of the brash, beguiling, and bewildering city that has shaped America's imagination and destiny."—Bill Moyers
"There are a few absolutely indispensable books about New York City. Ken Jackson's monumental Encyclopedia of New York City is one of them. This new, extensively revised edition—after fifteen of the most tumultuous and transformative years in the city's history—is a cause for celebration and gratitude."—Ric Burns, documentary filmmaker
"Indispensable! I'd sleep with it under my pillow if it fit!"—Mike Wallace, Pulitzer Prize-winning historian