Northern Ireland: The Fragile Peace (Paperback)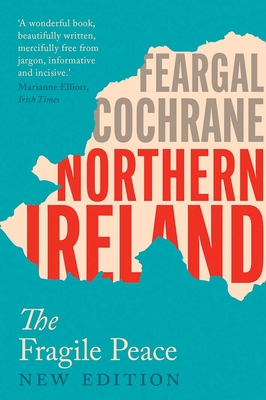 Description
---
The complete history of Northern Ireland from the Irish Civil War to Brexit

"A wonderful book, beautifully written. . . . Informative and incisive."—Irish Times
 
After two decades of relative peace following the Good Friday Agreement of 1998, the Brexit referendum in 2016 reopened the Northern Ireland question. In this thoughtful and engaging book, Feargal Cochrane considers the region's troubled history from the struggle for Irish independence in the nineteenth century to the present. New chapters explain the reasons for the suspension of devolved government at Stormont in 2017 and its restoration in 2020 as well as the consequences for Northern Ireland of Britain's decision to leave the European Union. Providing a complete account of the province's hundred-year history, this book is essential reading to understand the present dimensions of the Northern Irish conflict.
About the Author
---
Feargal Cochrane is emeritus professor of international conflict analysis and senior research fellow at the Conflict Analysis Research Centre, University of Kent. He is the author of Breaking Peace and Migration and Security in the Global Age​, and coauthor of Mediating Power-Sharing.
Praise For…
---
"[Northern Ireland] is an accessible primer and suitable undergraduate text for those who might never have considered the conflict in Northern Ireland or those who, having considered it, share in the wide-spread belief that it has ended."—Katherine Side, Canadian Journal of Irish Studies
Selected as a Choice Outstanding Academic Title for 2013 in the United Kingdom Category.
Shortlisted for the Christopher Ewart-Biggs Memorial Prize