The Age of Innocence (Vintage Classics) (Paperback)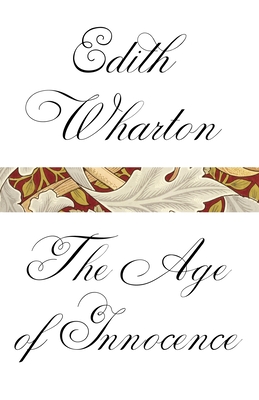 Description
---
One of Wharton's most famous novels—the first by a woman to win the Pulitzer Prize—exquisitely details a tragic struggle between love and responsibility in Gilded Age New York.
 
Newland Archer, an aristocratic young lawyer, is engaged to the cloistered, beautiful May Welland. But when May's cousin Ellen arrives from Europe, fleeing her failed marriage to a Polish count, her worldly and independent nature intrigues and unsettles Archer. Trapped by his passionless relationship with May and the social conventions that forbid a relationship with the disgraced Ellen, Archer is torn between possibility and duty. Wharton's profound understanding of her characters' lives makes the triangle of Archer, May, and Ellen both urgent and poignant. An incisive look at the ways desire and emotion must negotiate the complex rules of society, The Age of Innocence is one of Wharton's most moving works.
About the Author
---
Edith Wharton (1862-1937) was born into high society in New York City. After divorcing her husband in 1913 she took up permanent residence in France. Her many stories and novels were critical successes as well as bestsellers and she won the Pulitzer Prize for The Age of Innocence in 1921.
Praise For…
---
"There is no woman in American literature as fascinating as the doomed Madame Olenska. . . . Traditionally, Henry James has always been placed slightly higher up the slope of Parnassus than Edith Wharton. But now that the prejudice against the female writer is on the wane, they look to be exactly what they are: giants, equals, the tutelary and benign gods of our American literature." --Gore Vidal