It: How Churches and Leaders Can Get It and Keep It (Paperback)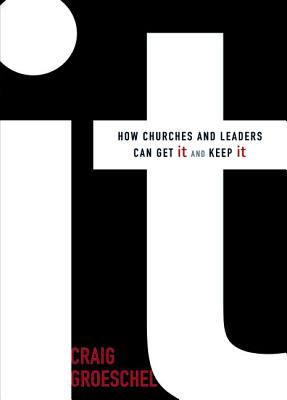 $18.69
This item is not currently available to order.
Description
---
When Craig Groeschel founded LifeChurch.tv, the congregation met in a borrowed two-car garage, with ratty furnishings and faulty audiovisual equipment. But people were drawn there, sensing a powerful, life-changing force Groeschel calls "It."What is It, and how can you and your ministry get -- and keep -- It? Combining in-your-face honesty with off-the-wall humor, Groeschel -- one of today's most innovative church leaders -- provides profile interviews with Mark Driscoll, Perry Noble, Tim Stevens, Mark Batterson, Jud Wilhite, and Dino Rizzo.This book tells how any believer can obtain It, get It back, and guard It. And, to dig deeper, the It Pack includes the softcover book and a DVD that will challenge churches and their leaders to maintain the spiritual balance that results in experiencing It in their lives.