The Case for a Creator Bible Study Guide Revised Edition: Investigating the Scientific Evidence That Points Toward God (Paperback)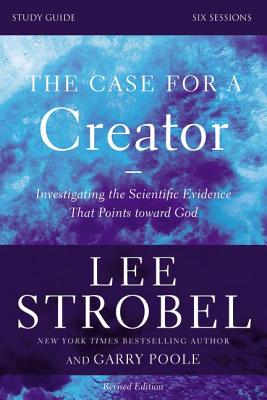 $10.99

Available in our Warehouse: Usually Ships in 3-8 Days
Description
---
"My road to atheism was paved by science...ironically, so was my later journey to God."
Journalist and award-winning author of The Case for Christ Lee Strobel examines the idea that science isn't the enemy of faith, but that it provides a solid foundation for belief in God. New scientific discoveries point to the incredible complexity of our universe, a complexity best explained by the existence of a Creator.
This six-session video study (DVD/digital video sold separately) invites participants to encounter the evidence of a Creator. Join Strobel in reexamining the theories that once led him away from God. Pastors, small group leaders, and individuals seeking resources that answer tough questions about the existence of God and the claims of rationality will find compelling answers in The Case for a Creator study, investigating probing questions like:
Where do science and faith overlap or agree?
As a form of knowledge, what are the weaknesses of science and rationality?
How much can I depend on science while still have a thriving faith?
Is faith in God ever based on rationality?
Sessions include:
Science and God
Doubts about Darwinism
The Evidence of Cosmology
The Fine-tuning of the Universe
The Evidence of Biochemistry
The DNA and the Origin of Life
Designed for use with the Case for a Creator Revised Video Study 9780310699606 (sold separately).
About the Author
---
Lee Strobel was the award-winning legal editor of The Chicago Tribune and is the best-selling author of The Case for Faith, The Case for Christ, and The Case for a Creator, all of which have been made into documentaries by Lionsgate. With a journalism degree from the University of Missouri and a Master of Studies in Law degree from Yale, Lee wrote 3 Gold Medallion winners and the 2005 Book of the Year with Gary Poole. He and his wife live in Colorado. Visit Lee's website at: www.leestrobel.com.