The Ultimate Girls' Body Book: Not-So-Silly Questions about Your Body (Paperback)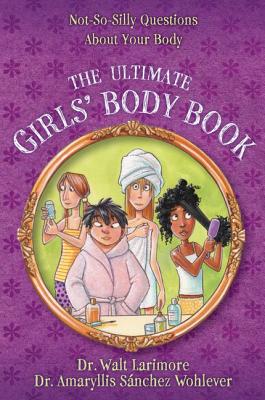 $8.99

Available in our Warehouse: Usually Ships in 3-8 Days
Description
---
Because Growing Up Shouldn't Be a Mystery
Girls' bodies do the craziest things They can kick soccer balls and spin perfect pirouettes, or they can trip up the stairs and break out in zits. As you grow and your body goes through some pretty wild changes, you might be wondering things like: Why don't I look like her? I have to use that? Is this normal? And, Why is this happening to me?
The Ultimate Body Book for Girls answers all those awkward questions you'd rather not ask your mom--at least out loud. Mixing fun with great advice, you'll learn about bras, boys, periods, pimples, and so much more. Most importantly, you'll learn that God made you exactly the way he wants you--no matter how weird growing up can be.
About the Author
---
Walt Larimore, MD, has been called 'one of the best known family physicians in America' and has been listed in the Best Doctors in America, The Guide to America's Top Family Doctors, and Who's Who in Medicine and Healthcare, Who's Who in America, and the International Health Professionals of the Year. He is also a best-selling author who has written, co-written, or edited thirty books. He writing has been recognized with a number of national awards, including a Christianity Today Book of the Year award, a Retailers Choice book award, three Silver Medallion Book Awards, three Gold Medallion Book Award nominations, and three Christy Award nominations. He and his wife, Barb, have two grown children, two grandchildren, and live in Colorado Springs area with their tabby, Jack. His website is www.DrWalt.com and his Morning Glory, Evening Grace devotions can be found at www.Devotional.DrWalt.com.