Izzy + Tristan (Hardcover)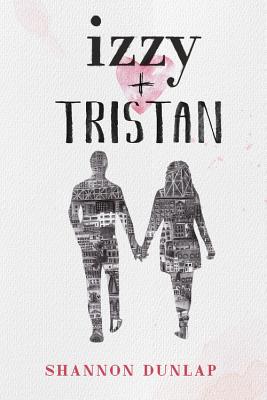 $17.99
This item is not currently available to order.
Spring 2019 Kids Indie Next List
---
"Putting her own spin on the age-old story of star-crossed love, Shannon Dunlap's incredible first novel is a solid reminder as to why I continue to read and sell books on a daily basis. I challenge anyone out there to read the prologue of Izzy + Tristan and not fall head-over-heels for this lovely debut."
— Javier Ramirez, The Book Table, Oak Park, IL
Description
---
A classic romantic tale with a modern twist, this dazzling Indies Introduce pick follows two New York teenagers as they secretly fall in love for the first time.

Izzy, a practical-minded teen who intends to become a doctor, isn't happy about her recent move from the Lower East Side across the river to Brooklyn. She feels distanced from her family, especially her increasingly incomprehensible twin brother, as well as her new neighborhood.
And then she meets Tristan.

Tristan is a chess prodigy who lives with his aunt and looks up to his cousin, Marcus, who has watched out for him over the years. When he and Izzy meet one fateful night, together they tumble into a story as old and unstoppable as love itself.

In debut author Shannon Dunlap's capable hands, the romance that has enthralled for 800 years is spun new. Told from several points of view, Izzy + Tristan is a love story for the ages and a love story for this very moment. This fast-paced novel is at once a gripping tale of first love and a sprawling epic about the bonds that tie us together and pull us apart and the different cultures and tensions that fill the contemporary American landscape.

About the Author
---
Shannon Dunlap is a graduate of the MFA program at New York University. Previously, she was a weekly columnist for the Phnom Penh Post and her work appears in the anthology How Does One Dress to Buy Dragonfruit?: True Stories of Expat Women in Asia (Signal 8 Press). She has written for The Harvard Business Review, Fah Thai magazine, and Brave New Traveler. She currently lives in Brooklyn with her husband and baby daughter.



Praise For…
---
"Putting her own spin on the age-old story of star-crossed love, Shannon Dunlap's incredible first novel is a solid reminder as to why I continue to read and sell books on a daily basis. I challenge anyone out there to read the prologue of Izzy + Tristan and not fall head-over-heels for this lovely debut."—Javier Ramirez, The Book Table (Oak Park, IL)

"In this fresh retelling of Tristan and Iseult, Shannon Dunlap weaves a contemporary version that is just as intense, jarring, and full of romance as the original. There is an instant connection when Izzy moves to Tristan's neighborhood: the doctor girl and the chess boy-could anything be cuter? When Tristan's cousin comes into the picture and wants Izzy for himself, things get a little complicated. Both readers that are familiar with the 12th-century tale and those who aren't will be quick to enjoy it, although perhaps with a bad bout of butterflies."—Jen Pino, Vroman?s Bookstore (Pasadena, CA)

"This debut breathes new life into the epic tale of Tristan and Iseult; instead of war, the game is chess. This modern tragedy romance is deadly serious in its execution, placing teens on the front lines of today's headlines. With rich prose and a backdrop that draws on racial tensions in America, this is a fierce, smart reimagining of a timeless love story."—Booklist