PhysioEx 9.0: Laboratory Simulations in Physiology [With CDROM] (Paperback)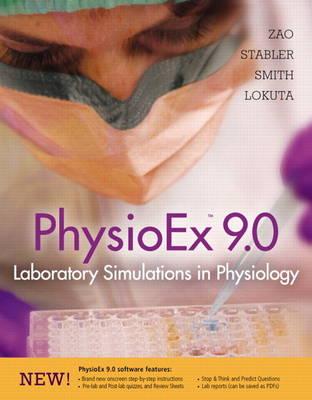 $36.60
Email or call for price.
Description
---
PhysioEx(TM) 9.0: Laboratory Simulations in Physiology is an easy-to-use laboratory simulation software and lab manual that consists of 12 exercises containing 66 physiology lab activities that can be used to supplement or substitute wet labs. PhysioEx allows you to repeat labs as often as you like, perform experiments without harming live animals, and conduct experiments that are difficult to perform in a wet lab environment because of time, cost, or safety concerns. The PhysioEx 9.0 software features a brand new online format with step-by-step instructions and assessment so that everything you need to do and complete your lab is located in one convenient place. New Pre-lab and Post-lab Quizzes for each activity and Stop & Think and Predict Questions within the steps of each experiment help students make the connection between the activities and the physiological concepts they demonstrate. Your answers to all of these questions and the results from the experiments can be saved in a PDF Lab Report. The PhysioEx 9.0 CD-ROM comes packaged with every new copy of the PhysioEx 9.0 lab manual. Each new copy of the PhysioEx 9.0 lab manual also includes access to the online version of PhysioEx 9.0. Note: For PhysioEx 9.0, there is one version only of PhysioEx. We have combined the previous A&P and Physiology versions of PhysioEx into one product.