Genomics and the Global Bioeconomy (Paperback)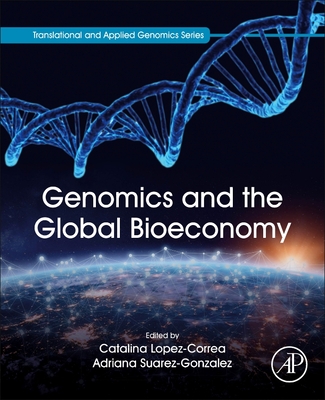 $187.50
This item is not currently available to order.
Description
---
Genomics and the Global Bioeconomy, a new volume in the Translational and Applied Genomics series, empowers researchers, administrators and sustainability leaders to apply genomics and novel omics technologies to advance the global bioeconomy and sustainability. Here, more than fifteen international experts illustrate--with concrete examples across various industries and areas of global need--how genomics is addressing some of the most pressing global challenges of our time. Chapters offer an in-depth, case-based treatment of various topics, from genomics technologies supporting sustainability development goals to novel next generation sequencing technologies improving biofuel production, conservation, cyanobacteria innovations, bioremediation, and water monitoring.
Editors Catalina Lopez-Correa and Adrian Suarez-Gonzalez skillfully bring clarity to this diverse and increasingly impactful research, uniting various perspectives to inspire fresh innovation in driving the global bioeconomy.