The Drowning Tree: A Novel (Paperback)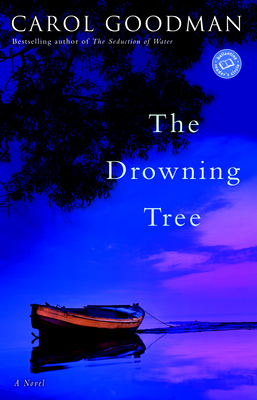 $15.35
This item is not currently available to order.
Description
---
Artfully imagined, intricately detailed, eerily poignant: these are the outstanding features of Carol Goodman's literary thrillers. She is part novelist, part craftsman—and The Drowning Tree is her newest masterpiece.

Juno McKay intended to avoid the nearby campus of her alma mater during her fifteenth reunion weekend, but she just can't turn down the chance to see her longtime friend, Christine Webb, speak at the Penrose College library. Though Juno cringes at the inevitable talk of the pregnancy that kept her from graduating, and of her husband, Neil Buchwald, who ended up in a mental hospital only two years after their wedding, Juno endures the gossip for her friend's sake. Christine's lecture sends shockwaves through the rapt crowd when she reveals little-known details about the lives of two sisters, Eugenie and Clare—members of the powerful and influential family whose name the college bears. Christine's revelation throws shadows of betrayal, lust, and insanity onto the family's distinguished facade.

But after the lecture, Christine seems distant, uneasy, and sad. The next day, she disappears. Juno immediately suspects a connection to her friend's shocking speech. Although painfully reminded of her own experience with Neil's mental illness, Juno nevertheless peels away the layers of secrets and madness that surround the Penrose dynasty. She fears that Christine discovered something damning about them, perhaps even something worth killing for. And Juno is determined to find it—for herself, for her friend, and for her long-lost husband.
About the Author
---
Carol Goodman is the author of The Seduction of Water and The Lake of Dead Languages. Her work has appeared in such journals as The Greensboro Review, Literal Latté, The Midwest Quarterly, and Other Voices. After graduating from Vassar College, where she majored in Latin, she taught Latin for several years in Austin, Texas. She then received an M.F.A. in fiction from the New School University. Goodman currently teaches writing in New York City. She lives on Long Island.
Praise For…
---
"Goodman's early promise comes to full flower in this work . . . A novel full of surprises."
–The Denver Post

"[A] captivating literary mystery of secrets old and new."
–Publishers Weekly