Writing the Comedy Pilot Script: A Step-by-Step Guide to Creating an Original TV Series (Paperback)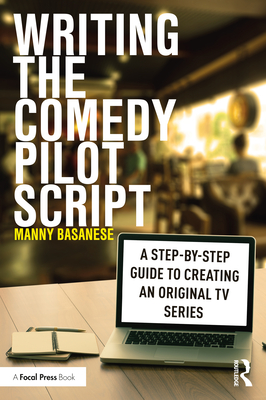 $54.53

Available in our Warehouse: Usually Ships in 3-8 Days
Description
---
Navigating through the challenging process of writing a comedy pilot, this book will help screenwriters to create an original script for television. Practical and accessible, the book presents a step-by-step guide focusing on the key elements of the process.
Incorporating both the history of TV comedy as well as its current evolving state in this age of the dramedy and an ever-increasing variety of broadcast and streaming platforms, the book will serve as a guide for the fledgling sitcom scribe. Author Manny Basanese breaks down the comedy pilot writing process from what may be perceived as an overwhelming, time-consuming mission into a series of much more manageable, smaller steps (from logline to outline to 1st, 2nd and polished draft). Utilizing his experience in Hollywood's sitcom trenches, the author offers real-world advice on such topics as building the comedy pilot "world," creating memorable comic characters, sound sitcom structure, and the importance of crafting an emotional through line in a comedy pilot. Finally, there is also practical career guidance for marketing this just-completed script and breaking into the industry with advice on various topics such as the value of networking as well as gaining representation in the competitive Hollywood jungle.
It is ideal for students of screenwriting and aspiring comedy screenwriters.
About the Author
---
Manny Basanese is an Associate Professor at Emerson College in Boston and has been teaching screenwriting in their innovative Comedic Arts program since 2014. Before that, Manny was a sitcom writer/producer. His credits include Wizards of Waverly Place, The Steve Harvey Show, Family Matters, True Jackson, V.P. and The Tracey Ullman Show. In addition to his series and staff work, Manny has sold comedy pilots to "E!" Channel, Sony Television, The Disney Channel and Paramount. Manny has been a member of the Writers Guild of America since 1987.