The Gofast Guide to Screenwriting: The Goals, Failures, and Stakes Model of Narrative Storytelling (Hardcover)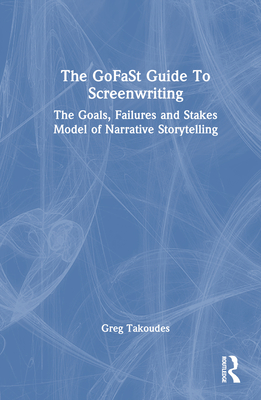 $229.50

Coming Soon - Available for Pre-Order Now
Description
---
Creator of the GoFaSt Model, author Greg Takoudes introduces a comprehensive study of the structural models of screenwriting and provides readers with an adaptive framework for writing successful scripts.
With a new approach which reframes discussions and offers alternatives to students and writers who find conventional models creatively constricting, Takoudes draws from both teaching and professional experience to provide a new model of screenwriting that is designed to be adaptive to various types of scripts. The book is structured in three parts. First, it introduces the GoFast Model - allowing for less orthodox writers to keep their unique voices by breaking scripts down into smaller parts and encouraging more flexibility to write in an organized way, without feeling stifled. Second, the book explores several writing scenarios - featuring the practical uses of the model and a step-by-step script structure spanning chapters on a horror, superhero, and heist movie. Third, it concludes with detailed case studies exploring how the GoFaSt Model can be applied to break down scripts including Get Out, The Marvelous Mrs Maisel, and Portrait of a Lady on Fire.
It is an ideal text for screenwriting students and aspiring screenwriters interested in learning how working writers put structural models into practice, as well professional screenwriters, producers, and development executives looking for new ways to think about writing, feedback, and development.
About the Author
---
Greg Takoudes is a filmmaker and screenwriter, and Adjunct Professor of Film Studies at The New School, New York. His feature film Up With Me, distributed by IFC Films, premiered at South by Southwest where it won the Special Jury Award, and has played at film festivals in America and Europe. His debut novel When We Wuz Famous was published by Henry Holt/Macmillan, and he previously worked for Ron Howard and Brian Grazer as a member of the creative team at Imagine Entertainment. For more information, visit www.takoudes.com.