Threatened Freshwater Animals of Tropical East Asia: Ecology and Conservation in a Rapidly Changing Environment (Hardcover)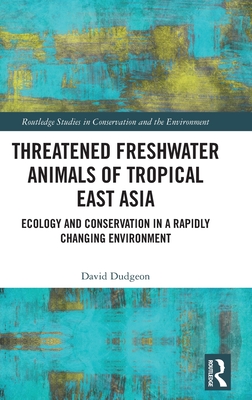 $224.00

Available in our Warehouse: Usually Ships in 3-8 Days
Description
---
This book offers a comprehensive account of the current state of inland waters in tropical and subtropical East Asia, exploring a series of case studies of freshwater fish, reptiles, amphibians, birds, mammals and water bodies at particular risk.
The book highlights the rich freshwater biodiversity of tropical East Asia and draws attention to the various threats it faces due to human activities and rapid environmental change. It addresses the question of whether the contributions of these animals and habitats, or biodiversity in general, to ecosystem functioning and service provision provide sufficient basis for arguments supporting nature conservation. Drawing on instances from the rivers and lakes of tropical East Asia, the book also asks whether the benefits accruing from intact ecosystems are likely to be enough to ensure their preservation. If the answer to either or both these questions is 'no', then what are the prospects for freshwater biodiversity in rapidly changing tropical East Asia?
This book will be of interest to students and scholars of biodiversity, conservation, freshwater ecology, ecosystem services and Asian Studies.
About the Author
---
David Dudgeon is Emeritus Professor of Ecology & Biodiversity at the University of Hong Kong, where he has spent more than 40 years researching and writing about the rivers and streams of tropical East Asia, and the animals that live in and around them. Dudgeon has been Editor-in-Chief of Freshwater Biology, Associate Editor of Hydrobiologia and Aquatic Sciences, and remains a member of the editorial boards of Freshwater Biology and Aquatic Conservation. In 2000, Dudgeon was awarded the Biwako Prize in Ecology; he is currently a Trustee and Executive Council member of WWF-Hong Kong.