Tourism Enclaves: Geographies of Exclusive Spaces in Tourism (Hardcover)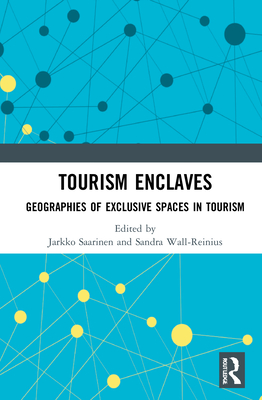 $238.00
This item is not currently available to order.
Description
---
Exclusively planned tourism destinations have increased substantially over the last decades. As a result, gated leisure communities, all-inclusive resorts, private cruise liner-owned island and other tourism enclaves are rather common features in tourism, especially in the peripheries and low- and middle-income countries. Tourism enclaves can have varied characteristics and scales of operations but typically they involve standardized 'non-local' themes or appeal in their design, activities and economies. Typically, such tourism spaces contain all or a vast majority of facilities and services needed for tourists who have limited possibilities or desires to leave the enclave. At the same time, the locals' access to these spaces is often limited or otherwise regulated. Thus, enclave tourism spaces are controlled and separated from surrounding communities.
Tourism Enclaves: Geographies of Exclusive Spaces in Tourism focuses on tourism enclaves in different theoretical and geographical contexts. The chapters of the book aim to contribute to our understanding of how these exclusive spaces are created and transformed and how they shape places and place identities.
The chapters in this book were originally published as a special issue of the journal Tourism Geographies.
About the Author
---
Jarkko Saarinen is Professor of Geography at the University of Oulu, Finland, and Distinguished Visiting Professor (Sustainability Management) at the University of Johannesburg, South Africa. His research interests include tourism and development, sustainability in tourism, tourism and climate change adaptation, tourism-community relations and nature conservation studies.Sandra Wall-Reinius is Associate Professor of Human Geography at the Mid-Sweden University, Sweden, where she is also researcher at the European Tourism Research Institute. Her research interests relate to landscape research, nature conservation, sustainability in nature-based tourism, and the tourism-local communities interface.