Articular Cartilage (Paperback)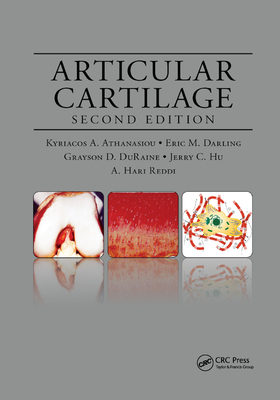 $107.93
This item is not currently available to order.
Description
---
This book covers the latest research and advancements related to articular cartilage in biology, development, pathology, clinical applications and tissue engineering. The authors take an interdisciplinary approach that encompasses the breadth and depth of basic science, bioengineering, translational science and detailed methological approaches. It is designed to be an all encompassing encyclopedia of articular cartilage. Written at a level that allows wide accessibility, the book's comprehensive focus on multiple aspects of articular cartilage sets it apart from other books.
About the Author
---
Kyriacos A. Athanasiou is a distinguished professor and the Child Family Professor in the Department of Biomedical Engineering and the Department of Orthopaedic Surgery at the University of California, Davis.Eric M. Darling is an associate professor of medical science, orthopaedics, and engineering in the Department of Molecular Pharmacology, Physiology, and Biotechnology at Brown University.Jerry C. Hu is a Senior Research Scientist in the Department of Biomedical Engineering at the University of California, Davis.