James Wright: A Life in Poetry (Hardcover)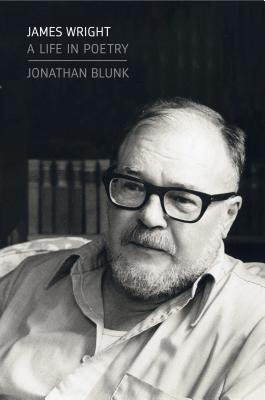 $44.00
This item is not currently available to order.
Description
---
The authorized and sweeping biography of one of America's most complex, influential, and enduring poets

In the extraordinary generation of American poets who came of age in the middle of the twentieth century, James Wright (1927–1980) was frequently placed at the top of the list. With a fierce, single-minded devotion to his work, Wright escaped the steel town of his Depression-era childhood in the Ohio valley to become a revered professor of English literature and a Pulitzer Prize winner. But his hometown remained at the heart of his work, and he courted a rough, enduring muse from his vivid memories of the Midwest. A full-throated lyricism and classical poise became his tools, honesty and unwavering compassion his trademark.

Using meticulous research, hundreds of interviews, and Wright's public readings, Jonathan Blunk's authorized biography explores the poet's life and work with exceptional candor, making full use of Wright's extensive unpublished work—letters, poems, translations, and personal journals. Focusing on the tensions that forced Wright's poetic breakthroughs and the relationships that plunged him to emotional depths, Blunk provides a spirited portrait, and a fascinating depiction of this turbulent period in American letters.

A gifted translator and mesmerizing reader, Wright appears throughout in all his complex and eloquent urgency. Discerning yet expansive, James Wright will change the way the poet's work is understood and inspire a new appreciation for his enduring achievement.
About the Author
---
Jonathan Blunk is a poet, critic, essayist, and radio producer. His work has appeared in The Nation, Poets & Writers, The Green Mountains Review and elsewhere. He was a co-editor of A Wild Perfection, the selected letters of James Wright.
Praise For…
---
"[An] engrossing biography . . . Wright comes through vividly on almost every page. Blunk began working on the book in 2002, and it's clearly the better for that long gestation . . . Blunk makes judicious use of Wright's papers, including important letters that only recently came to light . . . It's in the extensive endnotes that Blunk really shines, illuminating his sources and his resourcefulness . . . Literary biography at its fine-grained finest."
—Eric McHenry, The New York Times Book Review

"Jonathan Blunk, the authorized biographer, shows considerable empathy for his subject, and his sensitivity to the poetry shines through this long and detailed work . . . Blunk concentrates on Wright's intense devotion to poetry, and he fleshes out the genesis and development of various poems and collections . . . All the while the poet's great intelligence, volubility, generosity and humor are on display . .." --Mark Gustafson, Minneapolis Star Tribune

"[A] fluent biography . . . Adopting a clear, novelistic style, Mr. Blunk's narrative is both cogent and thoroughly informed . . . With his lucid portrait of Wright, Mr. Blunk has performed a major service. Wright holds an honored place in mid-twentieth-century poetry. His best poems--marked by 'the pure clear word' and an ability to convey gut-punching emotion--are now fortunately lodged (in Robert Frost's phrase) where they will be hard to get rid of." --David Yezzi, The Wall Street Journal

"Luminous . . . Though Blunk's writing is accurate, dutiful, and exhaustive (as biographies should be), it is also vividly alive: a reader feels on every page as if he or she is in the presence of Wright. The narrative distance is gauged perfectly, providing an objectivity infused with awareness of the deep humanity and importance of this
poet." —Fred Dings, World Literature Today

"[A] seamless fine-fabric of a biography that, while limning its subject with great compassion, arouses a powerful appetite for Wright's writing."
—Booklist, starred review

"Offering an unabashed appreciation of Wright's poetry but also an evenhanded assessment of the poet's tortured life, Blunk's impressive study is as compelling as Wright's own story."
—Robert Weibezahl, BookPage

"Even though they never met, in Blunk, poet and co-editor of Wright's Selected Letters, James Wright has found his Boswell . . . Blunk meticulously explores Wright's years of teaching, his painful bouts of depression, his recurring alcoholism, and how his poems were crafted . . . Quoting generously from Wright's poems throughout, Blunk carefully chronicles the ongoing development of his style . . . A much-needed, engaging, and discerning biography that should help Wright find a new generation of readers."
—Kirkus Reviews

"Admirable . . . Blunk gives discerning attention to Wright's work, following individual poems from draft form to critical reception, as he traces Wright's larger artistic trajectory . . . Unarguably the definitive work on Wright." —Publishers Weekly

"'I am . . . homesick for my own heart,' James Wright once wrote, and Jonathan Blunk has managed to track the remarkable journey by which, in his maturity, the poet found that heart. Along the way we are given a richly documented account of the ground from which arose some of the twentieth century's finest lyrics poems. Blunk's indispensable contribution deepens our understanding not just of James Wright but of America's literary community during the latter half of that century." —Lewis Hyde

"Jonathan Blunk's biography of James Wright is as good as it gets. I praise him endlessly for his visionary work, for his accuracy, and his knowledge." —Gerald Stern

"How did James Wright become one of the great poets of his time, a deep seeker of what he called 'the pure clear word'? Jonathan Blunk's definitive, perceptive, and compassionate biography tells the full story of a representative and necessary American maker. It is a sustaining achievement." —Edward Hirsch