A Fire Truck Named Red (Hardcover)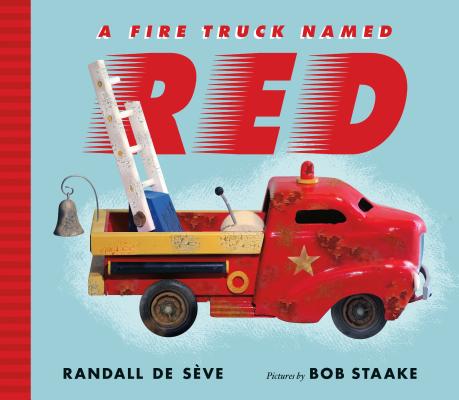 Description
---
A young boy has his heart set on a brand-new toy fire truck, so he is disappointed when he gets his grandfather's rusty old fire truck, Red, instead. But working together, the boy and his grandfather patch Red right up while Grandpa tells his grandson all about the adventures he had with Red when he was a boy.
About the Author
---
Randall de Seve is the New York Times-bestselling author of Toy Boat, The Duchess of Whimsy, and Mathilda and the Orange Balloon. She lives in Brooklyn, NY, with her husband, two daughters, and a very wicked dog named Henry Biscuit.

BOB STAAKE is a freelance illustrator who has worked on everything from greeting cards to magazine covers, most notably "Reflections," one of the most popular covers in the New Yorker's history. He has also written and illustrated over 20 children's books, including This Is Not a Pumpkin and The Red Lemon.
Praise For…
---
"A resonant tale with wide appeal." —Publishers Weekly on The Toy Boat by Randall de Seve
"Even small children know the magic of a special toy, however drawn they are to the new, and who doesn't like a fire truck story? VERDICT A warm addition to transportation shelves." —School Library Journal
"Staake and de Sève are a perfect match in this inter-generational tale that puts value on experience, memories, and time spent together. An absolute delight." —Kirkus, starred review
"De Sève (Peanut and Fifi Have a Ball) and Staake (My Pet Book) are an inspired pairing, and the brisk storytelling and funny segues give the graphic, posterlike images a deep warmth and narrative energy." —Publishers Weekly, starred review