Meant to Be (Library Binding)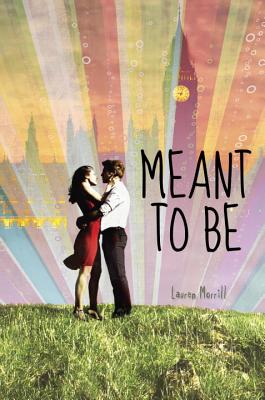 Description
---
A girl with it all planned out discovers a romance she never expected in this funny debut about a class trip to London that HelloGiggles.com says you ll love if you re into swoony romances with a little bit of history thrown in.
This spring break, Julia's rules are about to get defenestrated (SAT word: to be thrown from a window) when she's partnered with her personal nemesis, class-clown Jason, on a school trip to London. After one wild party, Julia starts receiving romantic texts . . . from an unknown number Jason promises to help discover the identity of her mysterious new suitor if she agrees to break a few rules along the way. And thus begins a wild goose chase through London, leading Julia closer and closer to the biggest surprise of all: true love. "Because sometimes the things you least expect are the most meant to be."
***
"Readers of Jennifer E. Smith and Stephanie Perkins will revel in this debate about love ruled by the stars or as a matter of the heart." --"Shelf Awareness"
"Fun, fresh and irresistibly romantic. STB (SURE to be) loved " --Sarah Mlynowski
Star-crossed characters, hilarious dialogue, and a perfect London setting. I loved "Meant to Be" Robin Benway, author of "Emmy & Oliver"
"From the Hardcover edition.
About the Author
---
LAUREN MORRILL grew up in Maryville, Tennessee, where she was a short-term Girl Scout, a (not so) proud member of the marching band, and a trouble-making editor for the school newspaper. She graduated from Indiana University with a major in history and a minor in rock & roll, and now lives in Georgia with her husband and their dog, Lucy. When she's not writing, she plays roller derby as a member of the Women's Flat Track Roller Derby Association. "Meant to Be" is her first novel. "From the Hardcover edition."