Intro to Haiku: An Anthology of Poems and Poets from Basho to Shiki (Paperback)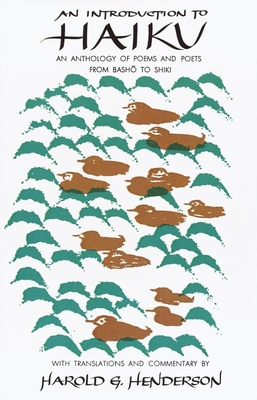 $16.50
This item is not currently available to order.
Description
---
Harold G. Henderson was, from 1927 to 1929, the Assistant to the Curator of Far Eastern Art at the Metropolitan Musuem of Art. In 1930 he went to Japan, where he lived the following three years. On his return to this country he joined the faculty at Columbia University, where he taught Japanese and initiated a course in the history of Japanese art. He retired in 1955. His published works include The Bamboo Broom, Surviving Works of Sharaku (with Louis V. Ledoux), and A Handbook of Japanese Grammar. He has also translated H. Minamoto's Illustrated History of Japanese Art, etc. Mr. Henderson lives in New York City.