Life Cycle Assessment (Pocketarchitecture) (Paperback)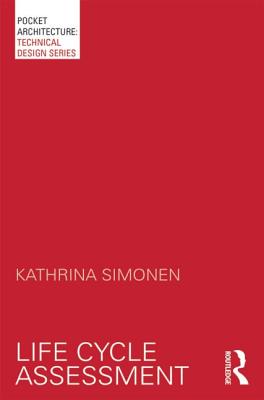 $57.98
This item is not currently available to order.
Description
---
Life Cycle Assessment addresses the dynamic and dialectic of building and ecology, presenting the key theories and techniques surrounding the use of life cycle assessment data and methods.
Architects and construction professionals must assume greater responsibility in helping building owners to understand the implications of making material, manufacturing, and assemblage decisions and therefore design to accommodate more ecological building. Life Cycle Assessment is a guide for architects, engineers, and builders, presenting the principles and art of performing life cycle impact assessments of materials and whole buildings, including the need to define meaningful goals and objectives and critically evaluate analysis assumptions.
As part of the PocketArchitecture Series, the book includes both fundamentals and advanced topics. The book is primarily focused on arming the design and construction professional with the tools necessary to make design decisions regarding life cycle, reuse, and sustainability. As such, the book is a practical text on the concepts and applications of life cycle techniques and environmental impact evaluation in architecture and is presented in language and depth appropriate for building industry professionals.
About the Author
---
Kathrina Simonen is an Assistant Professor in the Department of Architecture at the University of Washington. Licensed as both an Architect and Structural Engineer, her research agenda stems from unresolved questions originated during over 15 years of professional practice. Her research topics include life cycle assessment (LCA) and practice innovations such as prefabrication, digital manufacturing, and alternative project delivery models. She is founding director of the Carbon Leadership Forum, an industry/academic research collaborative focused on linking the science of life cycle assessment to industry best practices in order to help enable quantifiable reduction of the environmental impact of the built environment.