Encyclopedia of Protestantism: 4-Volume Set (Hardcover)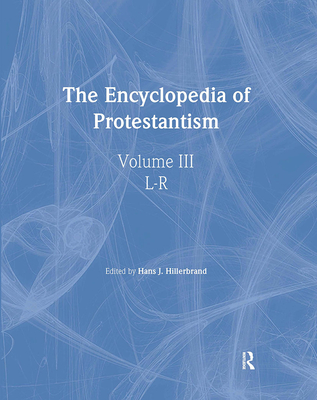 $1,730.63
This item is not currently available to order.
Description
---
For more information including sample entries, full contents listing, and more, visit the Encyclopedia of Protestantism web site. Routledge is proud to announce the publication of a new major reference work from world-renowned scholar Hans J. Hillerbrand. The Encyclopedia of Protestantism is the definitive reference to the history and beliefs that continue to exert a profound influence on Western thought. Featuring entries written by an international team of specialists and scholars, the encyclopedia traces the course of Protestantism from its beginnings prior to 1517, when Martin Luther nailed his 95 Theses to the door of Wittenberg Cathedral, to the vital and diverse international scene of the present day.

About the Author
---
Widely regarded as the leading historian of the Reformation, Hans Hillerbrand is author and editor of numerous works, including The Oxford Encyclopedia of the Reformation.