The South Aegean Active Volcanic ARC: Present Knowledge and Future Perspectives Volume 7 (Developments in Volcanology #7) (Hardcover)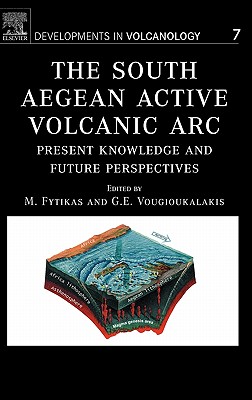 $287.00

Available in our Warehouse: Usually Ships in 3-8 Days
Description
---
This book is a collection of 22 selected papers from the homonymous Conference held in September 2003 Milos, Greece. The aim of the conference was to serve as a forum for the presentation and constructive discussion of the state-of-the-art and emerging issues on the South Aegean Volcanic Arc.
In the first part of the book the tectonic- geodynamic setting and the present upper mantle structure of the Aegean area are discussed. It includes an interesting interpretation of data on the spatial distribution of intermediate focal depth earthquakes, fault plane solutions and deep velocity structures, to further investigate active tectonics related to the deep structure of the southern Aegean volcanic arc.
The second part deals with general volcanological, petrological and tectonic characteristics of the SAAVA presenting an extensive review of volcanological, chemical, isotope and tectonic data, using a large amount of new field and laboratory data. Interesting conclusions are presented regarding the present volcanic associations, the volcanic fields location and shape in respect to the large tectonic lineaments and the plate motions, the source of the SAAVA parental magmas.
Presented in the third part is an extensive review on the volcanic hazard assessment and the monitoring state of the SAAVA centers. Seismic and geodetic monitoring of the Santorini volcano and the recent (1995-1998) crisis of Nisyros volcano are presented and discussed.
The last part deals with hydrothermal deposits and processes in the SAAVA, as well as products and processes in adjacent areas with a particular interest and significance that link them to the SAAVA processes.