And I Shall Have Some Peace There: Trading in the Fast Lane for My Own Dirt Road (Paperback)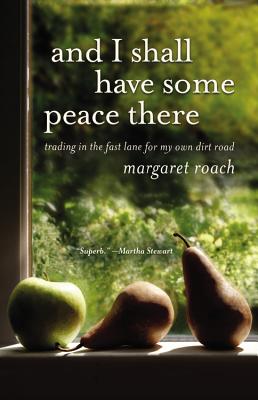 Description
---
Margaret Roach worked at Martha Stewart Living Omnimedia for 15 years, serving as Editorial Director for the last 6. She first made her name in gardening, writing a classic gardening book among other things. She now has a hugely popular gardening blog, "A Way to Garden." But despite the financial and professional rewards of her job, Margaret felt unfulfilled. So she moved to her weekend house upstate in an effort to lead a more authentic life by connecting with her garden and with nature. The memoir she wrote about this journey is funny, quirky, humble--and uplifting--an Eat, Pray, Love without the travel-and allows readers to live out the fantasy of quitting the rat race and getting away from it all.


About the Author
---
Margaret Roach has been a columnist at the New York Times, fashion editor at Newsday, the first garden editor for Martha Stewart Living magazine, and the editorial director of Martha Stewart Living Omnimedia. In 2008 Roach left New York City for her home upstate, where she is a consultant and avid gardener, keeping fans up to date on her blogs A Way to Garden and The Sister Project. Roach is the author of A Way to Garden, named Best Garden Book of the Year by the Garden Writers' Association of America, and Groundcovers, part of the Burpee American Gardening Series, and co-authored The Natural Habitat Garden.
We appreciate your continued support!
If you would like to make a donation to help us through CLICK HERE.