Petrushka (Paperback)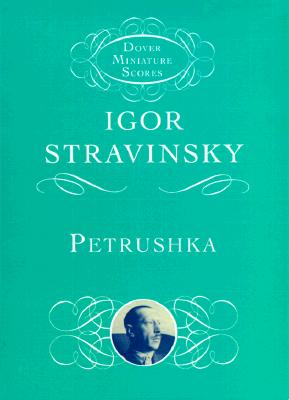 Description
---
Commissioned by Serge Diaghilev for the Ballets Russes, Stravinsky's score for the ballet Petrushka was an immediate sensation at its Paris premiere in 1911. Brilliantly orchestrated in bold, unheard-of instrumental colors, this work is filled with Russian folksongs as well as new and striking harmonies. Alternately poignant and splendidly imposing, the score is one of the most popular and acclaimed works of the twentieth century.
Petrushka is published here in full score with English titling, stage directions, and a detailed table of contents. Ideal for study in the classroom, at home, or in the concert hall, this affordable, high-quality, conveniently sized volume will be the edition of choice for music students and music lovers alike.

About the Author
---
The leading composer of his day, Igor Stravinsky experimented with virtually every technique of 20th century music. Throughout his long and prolific career, he produced symphonies, concertos, choral works, operas, and ballets.