Tattooed Paper Dolls (Paperback)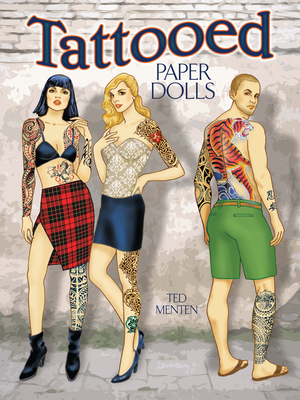 $11.99
This item is not currently available to order.
Description
---
Discover the elegance of body art with stylishly tattooed paper dolls. These six paper dolls sport a spectacular array of body art, from subtle shoulder and navel ornaments to full sleeves in brilliant color. Four female and two male dolls of varying ethnicities model a wide range of ink styles as well as a wardrobe of striking outfits and additional tattoo motifs.
About the Author
---
The author of more than 60 Dover titles, Ted Menten specializes in illustrating children's books. He is particularly adept at capturing the charm of teddy bears -- founder of the magazine Teddy Bear Review, he has written 19 books on the subject and conducts teddy bear-making classes around the world.